Henderson Road closed to through traffic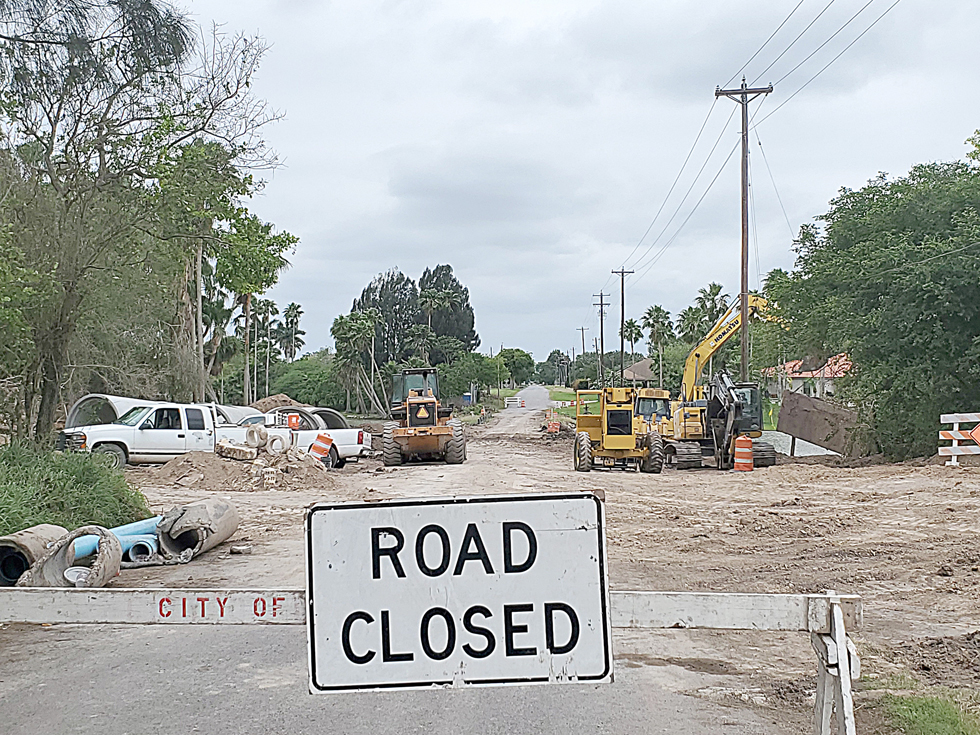 By TONY VINDELL
LFN
LOS FRESNOS – Residents and visitors looking to drive along the panoramic Henderson Road will have to wait for a while. To be more specific, until at least the end of the year.
The scenic drive through organic farms, manicured lawns, two narrow crossings and where bird watching is one of the area's best, is undergoing a major improvement project that will take months to complete.
The project, which is a city of Los Fresnos initiative, calls for widening the two resaca crossings that up to a month ago were barely wide enough for one vehicle to get through.
Pederson Construction is in charge of the construction side of the project while Ambitech is the engineering company handling the other aspects.
The work began about a month ago on the east side of the road and will move to the west side once Phase I is finished, Vicente Mendez, a project manager with Ambitech said.
The Henderson Lane widening project has been extensively discussed during city council meetings and updated by City Manager Mark Milum.
The council approved a bid for a little more than $2.2 million for the project that will add to the quality of life for Los Fresnos residents.
In past months, residents living on both sides off Henderson Road have voiced concerns about the crossings, saying drivers refuse to let others go through unless they go through first.
Milum had said the crossings were going to be fixed once an environmental assessment of the project and acquiring rights of way from several landowners were completed.
Such hurdles were taken care of and the project got underway about a month ago, and a completion date is now being estimated by year's end.