New hunting season opens this weekend
Updated: September 3, 2020
By TONY VINDELL
LFN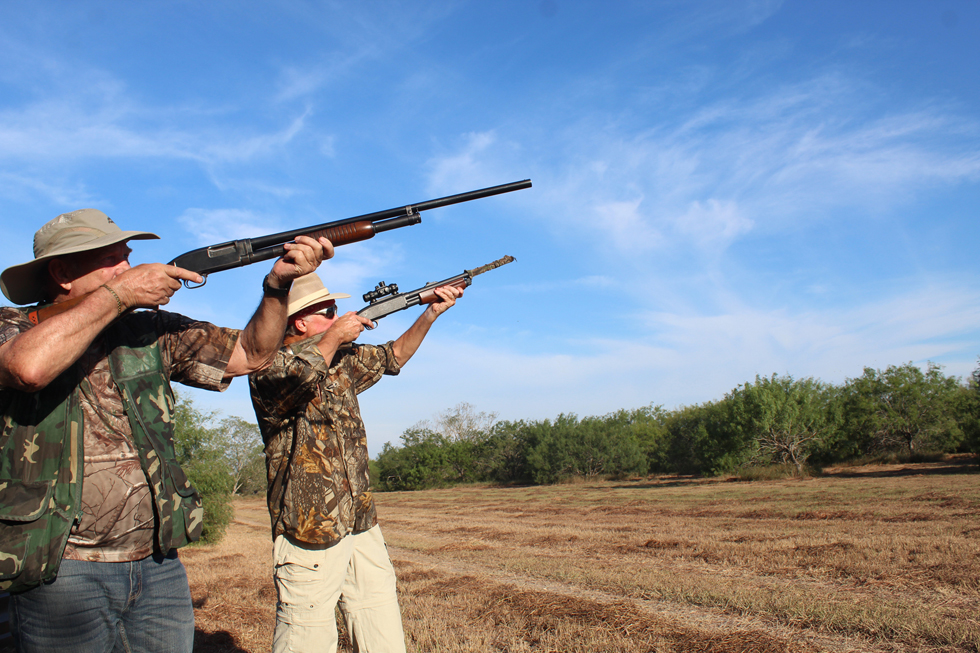 The moment thousands of outdoor enthusiasts have been waiting for is here now. That is the new 2020-21 hunting season.
In this part of the Lone Star State, it will start this weekend with the special white-winged doves and runs through next year with the turkey fall season.
White Wing shooters will go to area fields, ranches and even backyards in rural areas after these larger doves that they will be able to harvest on Sept. 5 and 6, and on Sept. 12 and 13.
The daily limits are 15 white-winged doves or 12 such birds and two mourning, and one white-tipped dove in the aggregate.
After Sept. 13, hunters can bag up to 15 mourning doves per day through Nov. 30 and from Dec. 18 through Jan. 23.
In the north and central zones of Texas, the dove season began on Sept. 1 and ends on Jan. 3, and Jan. 14, respectively.
Here in South Texas, the season starts a week later but lasts a little later.
During the two weekend white-winged dove season, shooting hours are from noon to sunset.
Hunting can be expensive, even if it's for a half day of dove hunting.
Some places throughout the Rio Grande Valley charge anywhere from $74 to $150 a day.
But the Texas Parks & Wildlife Department has thousands of acres of public land where wing shooters can go for a daily fee of $20. They can also buy an annual public hunting permit license for $48.That is in addition to the regular hunting license which must be purchased before buying the public hunting permit.
TPWD has some 3,311 acres of land in the Valley where people can shoot doves.
One is Las Palomas Wildlife Management, which includes the Carricitos, Longoria, Anacua, Tucker, Taoermina, Chapote and Baird units.
Two other tracks are the Resaca de la Palma and Arroyo Colorado State Parks.
Entrance at the Resaca de la Palma this season will be at the main entrance of the facility, which can be accessed from Carmen Road. The previous south entrance off Military or 281 Highway will be closed.
The park will be selling new hunting licenses, and the daily and annual public land permits.
By the way, the annual TPWD Outdoor Manual that hunters and fishing enthusiasts are used to getting when buying a license are no longer available. Such manuals are now digital and can be accessed online by going to the TPWD website.