RGV Repulicans show their support for Trump
Updated: September 17, 2020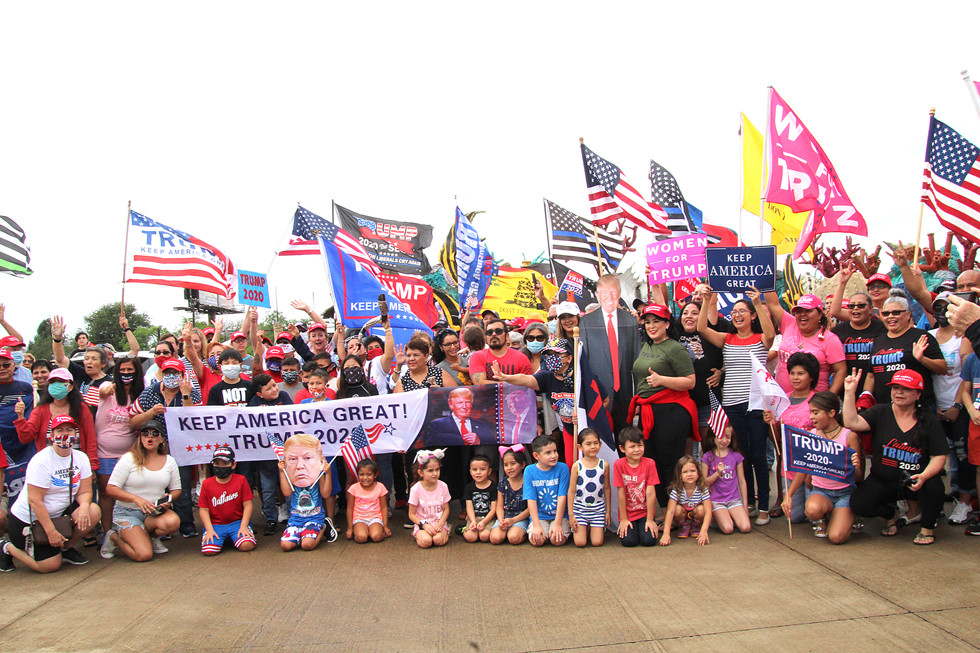 By TONY VINDELL
LFN
Hundreds of Rio Grande Valley residents held a rally recently in a show of support for President Trump and Republican Party values.
The supporters converged on South Padre Island on Saturday, Sept. 5, under the umbrella of RGV Conservatives.
Early in the day, a group from throughout Cameron County met early at Bobz's World in Los Fresnos and joined another convoy of supporters at their Island destination where they were scheduled to hold a number of events.
Dan Alvarez, a member of the local Economic Development Corp. who served in the U.S. Armed Forces, said the gathering was to give people the opportunity to know what Trump is offering.
"This movement started a few years ago with a few people," he said. "We now have several hundred members and we are growing."
Abel Gonzalez of La Feria said the United States is going in the right direction thanks to Trump.
"I feel proud for being here," he said. "We are all standing for our president."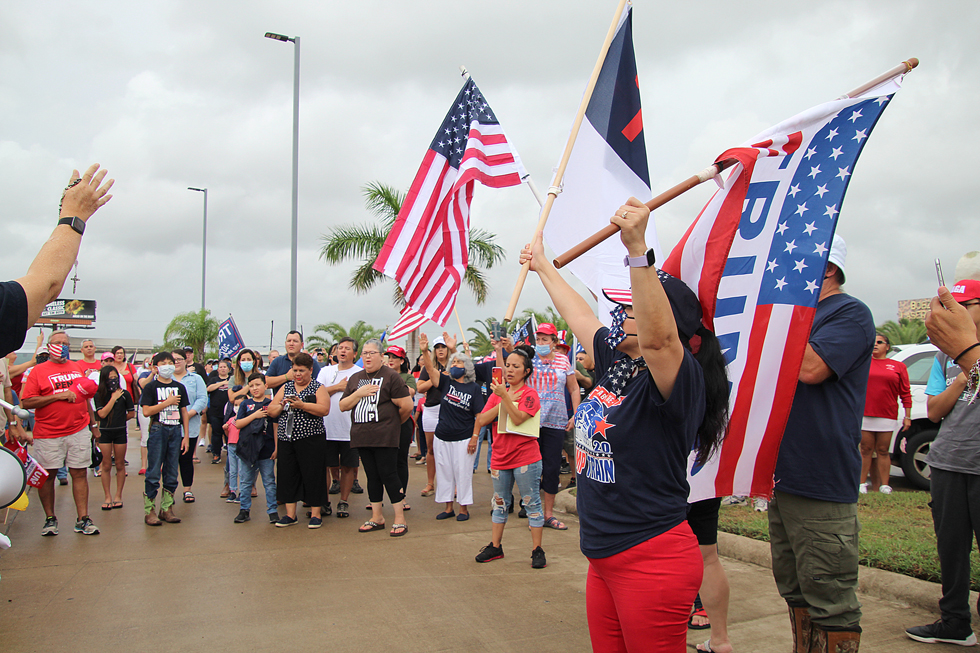 Other participants said they are all fired up for this year's election, they believe in the Second Amendment and were Pro Life.
Eddie Patron of Brownsville said he has been a longtime supporter of the Republican Party.
"We have held other rallies before but this is the first time we have had one Valley wide," he said. "I love it."
The Trump supporters carried an array of signs such as "Come and Take It," "One Nation Under God," and "Trump No More BS," and chanted "Four More years."
Meanwhile, a group of Cameron County Democratic Women held a car parade on the same day in support of presidential candidate Joe Biden and his running mate Kamala Harris.