Maria Victoria Alvarez
Updated: September 17, 2020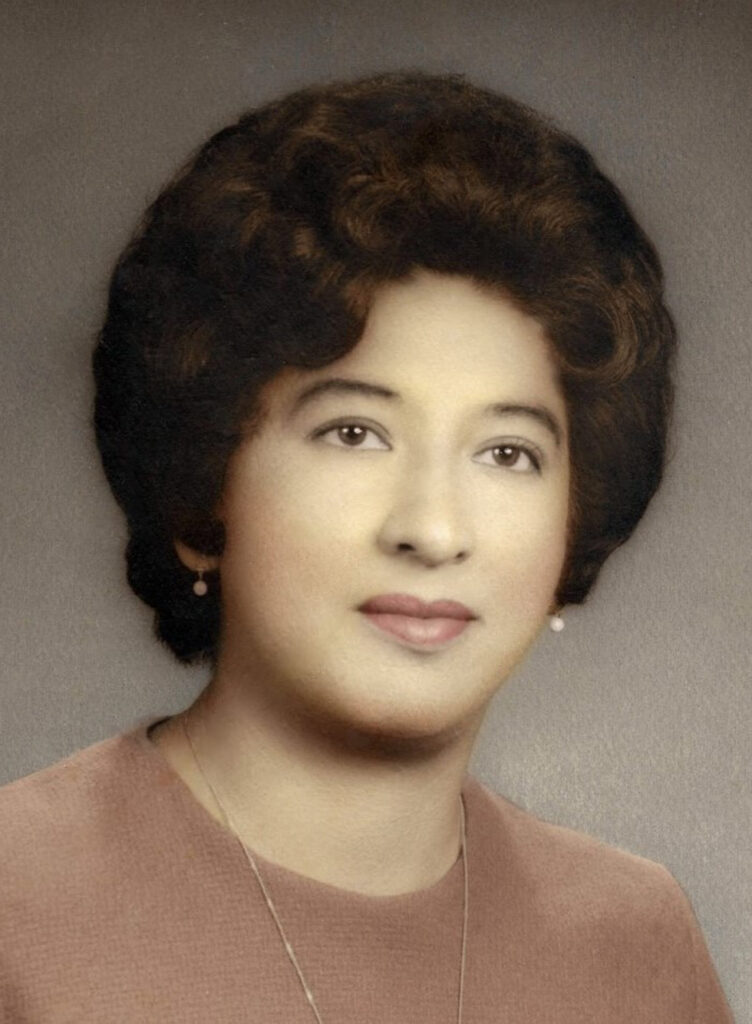 1935 – 2020
Maria Victoria Alvarez 85, a longtime resident of Los Fresnos passed away August 18, 2020 in Brownsville, Texas.
She is preceded in death by Avaristo M. Alvarez (husband), Sr., Avaristo Alvarez, Jr. (son) Luis Nieto, Sr. (father) Jesusa Nieto (mother), Fausta (Martha) Ortiz (sister), Jose Ramiro (Angel) Nieto (brother), Ramon Nieto (brother),Lilia Nieto (sister), Daniel Nieto (brother).
She is survived by sons: Jesus Gonzalez, Paulino Alvarez, Abram Alvarez. Daughter: Maria Luisa Alvarez-Garcia (Diego). Brother and Sister: Luis Nieto, Jr. (Lila), Jesusa Pena (Eluterio). Grandchildren: Avaristo Ramiro Alvarez, Alejandro Isaia Alvarez, Emily Marie Alvarez, Kaylee Marie Alvarez, Andres Abram Alvarez, Colt Wyatt Garcia, Victoria Skye Garcia.
Maria Victoria Alvarez was a devoted mother and wife. She met her husband Avaristo in the late 1960's and fell in love. They began their lives together first living in Chicago where they had the first of their children. They moved to South Texas in the late 1970's where they settled in their hometown of Los Fresnos. Victoria worked for the Los Fresnos School District for several years until her retirement. She was devoted to her children and grandchildren with her focus on making her house a loving home.
Services will be held on Wednesday, September 16, 2020 from 5:00 p.m. to 9:00 p.m. with a Rosary at 6:00 p.m. at Thomae Garza Funeral Home in San Benito, Texas
A funeral Mass will be held on Thursday, September 17, 2020 at 10:00 a.m. at St. Cecilia Catholic Church, burial will follow at Los Cuates Cemetery in Los Fresnos, Texas.
Due to current restrictions, this establishment will follow the 25% occupancy limit and all persons shall institute social distancing of a minimum space of 6 feet apart. All individuals must wear face coverings or masks. (may include bandanas or sewn or cloth face coverings).
You may sign the online guestbook, light a remembrance candle, or send words of comfort to the family of Maria Victoria Alvarez at www.thomaegarza.com.
Funeral arrangements entrusted to the care of Thomae-Garza Funeral Home and Crematorium, 395 S. Sam Houston, San Benito, Texas, (956) 399-1331.