Miracle baby born at Gladys Porter Zoo
Updated: September 17, 2020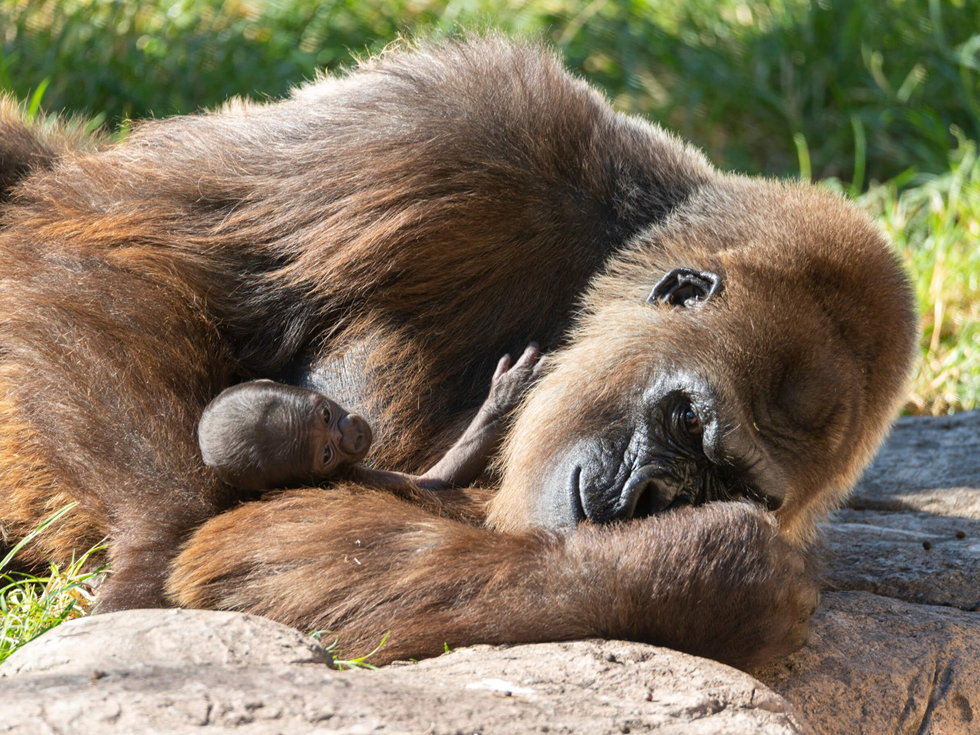 Special to La Feria News
What a surprise! Say hello to the Gladys Porter Zoo's new miracle baby… a baby gorilla! Penney, a 33-year-old female gorilla, to everyone's surprise, gave birth to a healthy baby on Thursday, August 20th!
Night keepers at the Zoo were astonished to find Penney cradling a newborn in her arms as they were making their usual rounds on Thursday evening. Not only were the night keepers shocked but so was the entire Zoo staff, especially the Zoo's medical team. This was totally unexpected.
"Years ago, when evaluating Penney for her lack of reproductive success, it was discovered that she had a tumor on her pituitary gland that, in turn, raised her prolactin levels, making it difficult for her to conceive. Thanks to a 45-day, targeted treatment, she was able to reproduce once after the tumor diagnosis was made," said Gladys Porter Zoo Director, Dr. Patrick Burchfield.
Aside from the newest addition, Penney has only one living offspring, Samantha, who is now very close to 14 years of age and resides at Albuquerque Biological Park. Since then, despite multiple treatments, she had not become pregnant. So, it did not occur to Zoo staff that she would conceive on her own, although the Association of Zoos and Aquariums (AZA) Gorilla Species Survival Plan (SSP) was hopeful she would produce more offspring.
A local OBGYN explained that even in humans, pituitary tumors – and the effect they have on reproduction – wax and wane. So, the entire AZA gorilla population benefits from this wane! The sex of the baby has not yet been positively determined. Penney is being a good mother, but she and her newborn were temporarily separated from the troop because Penney's sister, Martha, has taken the other gorilla moms' babies in the past.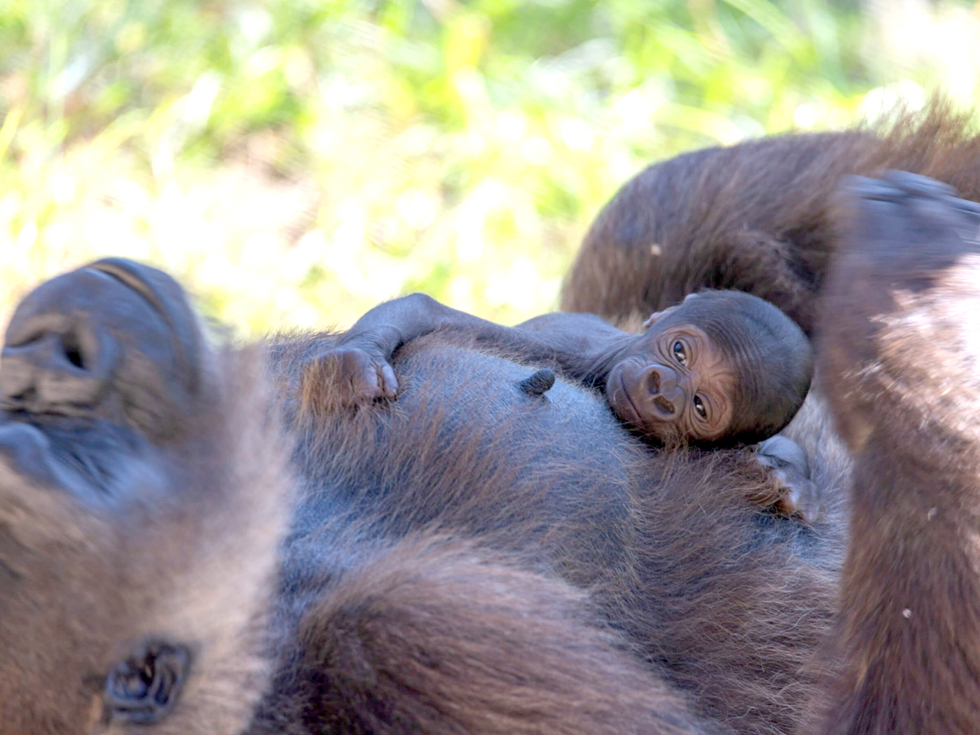 However, Penney and her baby were returned successfully to the group last week, and the entire gorilla family has meshed extremely well. "Our alpha male Mbundi should be very proud of his troop with three new babies, a full house," says Dr. Tom deMaar, Senior Veterinarian at the Gladys Porter Zoo.
Sometime in the future, the Zoo plans to conduct an online auction, allowing donors to bid on the opportunity to name the newest addition to Gladys Porter Zoo's gorilla troop. Once the sex, and a date, is determined, the Zoo will be notifying the public. In the past, naming opportunities have always been a hit at our annual fundraiser, Zoofari.
Come by and visit the Zoo this weekend and meet our little miracle! You won't be disappointed. New hours of operation are Fridays from 4:00 to 7:00 p.m., and Saturdays and Sundays from 8:00 a.m. to 4:00 p.m. Visitors are allowed to stay in the Zoo past closing time. To make your reservation or for more information, visit www.gpz.org.