Los Fresnos RGVLS Winners
Members of the Los Frenos 4H and FFA clubs were able to compete in front of limited crowds at the Rio Grande Valley Livestock Show in Mercedes last month.
The restrictions due to the pandemic limited the fanfare of the event. No rodeo, no carnival, no concerts during the 10 days of competition. Some of these fun aspects may be done later in the year. But the stock show judging went as scheduled.
Students from across the area put in a lot of work in to raising prized animals, plants, building and art projects. The pandemic also limited contact with trainers and sponsors for most competetors.
The efforts of these competitors is an example to the ethic of doing our best no matter the situation.
Congratulations to all the winners!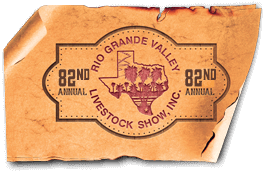 Emily Ramirez 5th Place Simbrah: Heavy Weight
Emily Ramirez 5th Place Californian Rabbits
Emily Ramirez 3rd Place Market Hog: Hampshire
Sarah Elizabeth Garcia 1st Place Grand Champion Photography – Plants & Flora
Sarah Elizabeth Garcia 1st Place Western Art: Pencil
Cody Farr 2nd Place Reserve Champion Horticulture: Edible Plants
Cody Farr 2nd Place Sinbrah: Light Weight
Nicholas Ruiz 1st Place Champion Charolais: Heavy Weight
Katherine Farrar 1st Place Photography: Current Livestock Show Theme
Eethan Robert Ramos 2nd Place Western Art: Pen & Ink
Josie Flores 2nd Place Market Hog: Light OPB
Jaydyn Castillo 3rd Place AOB: Medium Weight
Connor Cruz 3rd Place Market Hog: Dark Cross
Jacob Ybarra 3rd Place Market Hog: Duroc
Angelina Carlos 4th Place Simbrah: Medium Weight
Lauren Gonzalez 4th Place Californian Rabbits
Kailey Jones 4th Place Market Hog: Light OPB
Alondra Ramos 5th Place Market Hog: Duroc
Stephanie Iracheta 5th Place Market Hog: Hampshire
Dillon Ried Crouch 5th place Market Hog: Dark Cross
Kathleene Salazar 5th Place Market Hog: Other Cross
Elijah Moreno 6th Place AOB: Medium Weight
Sarah Rodriguez 7th Place Californian Rabbits
Nyah Atkinson 8th AOB: Heavy Weight
Kyra Miche Ruiz 11th Place ABC: Light Weight