Perez walks it off for Lady Falcons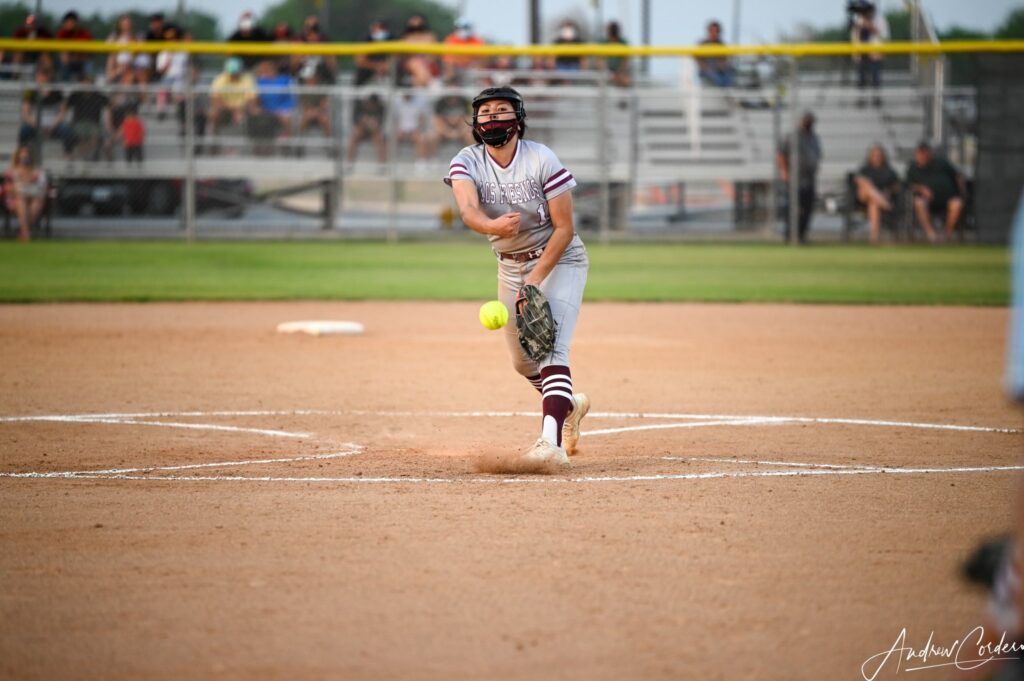 By KEVIN NARRO
Los Fresnos News
LOS FRESNOS-Sophomore Kate Perez was hitless when she strolled to the plate in the bottom of the seventh inning in a tie game against Weslaco. The one hit Perez got, was the only one that mattered.
The sophomore swatted the walk off homer to send the Lady Falcons to a 3-2 win over Weslaco.
"I was nervous at first and I hadn't had a hit all night," Perez said when she walked up to the plate for her final at bat. I knew I had to hit the ball and I felt confident and it was down the middle so I just hit it and I kind of thought it was gone. It was like my previous at bat but I kind of knew it was over."
With the win, the Lady Falcons improve to 9-2 in district play and are in second place behind Harlingen South who is 12-1.
The Lady Falcons fell behind early 2-0 midway through the second inning but quickly battled back in the bottom half of the inning.
Kayla Jimenez led off the inning with a double and later scored on and RBI triple from Teresa Villa. Villa later tied the game on a RBI single from Kate Perez.
The gut check win showed the receliancy from the Lady Falcons and is something head coach Traci Blackman was pleased to see. Throughout the night Blackman worked through putting together a lineup that would work against the Lady Panthers.
"We were try to put some people in and I have one girl sick on the bench and I was trying to figure out a lineup and when we get to the playoffs we and get into a series, we are going to have to have people play and we were trying to figure that out. We kept fighting and we did not give up. We had one bad inning and we kept fighting through it."
After that, Perez took over in the circle and her counterpart, Katia Reyes took over in the fourth inning for starter Julie Rodriguez.
Los Fresnos left six runners on base and twice they left a runner on third in the fourth and sixth inning.
"You never know, one little mistake can make a difference or one little pooch hit can make a huge difference. When Weslaco had that runner on third in the seventh I was a little nervous but you don't lose faith in your team," Blackman said.