Lady Falcons Soar High Until The End
Updated: November 18, 2021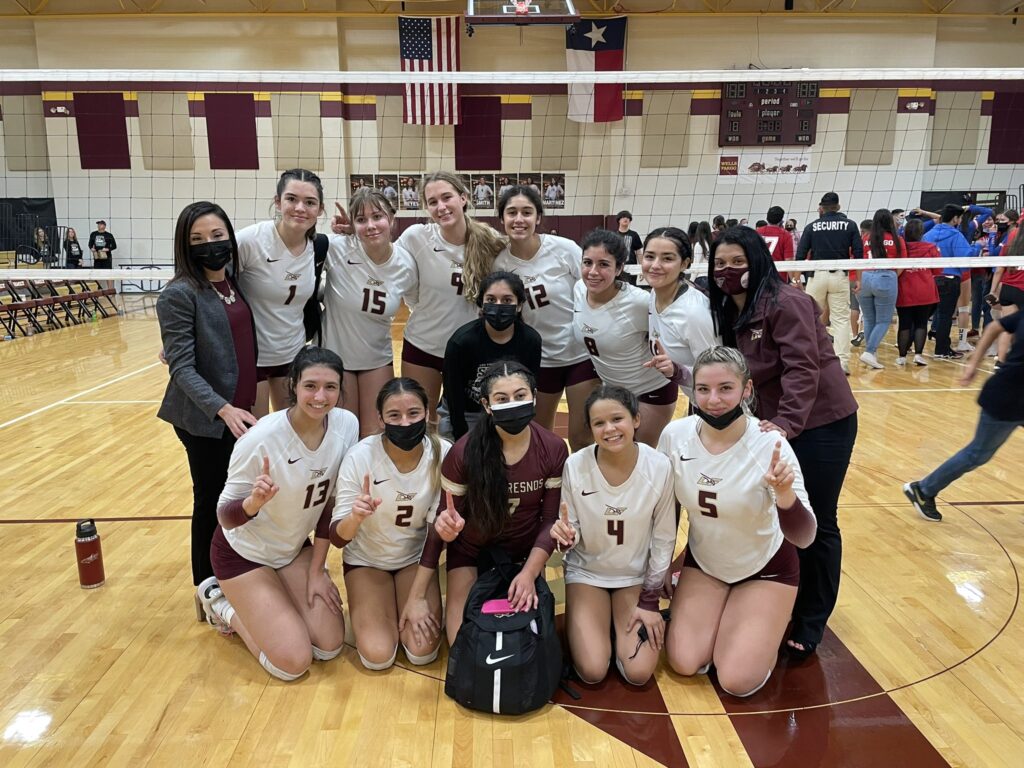 By Ruben Rodriguez
Los Fresnos News
The Los Fresnos Lady Falcons of 32-6A opened up the 2021 Texas 6A Playoffs with a win over the Edinburg Lady Bobcats of 31-6A in four sets. A very back and forth battle came to an end as the Lady Falcons prevailed in set one 25 to 22. Set two however proved to be a very different outcome as Edinburg had a very improved performance compared to the first set. The Lady Bobcats would hand the Lady Falcons a loss of 25 to 18 to tie the set record one to one.

In set three, the Lady Falcons began to regain the tempo and after a dominant performance, emerged victorious 25 to 15. The Lady Falcons now were in prime position with a chance to capture Bi-District Gold. However, Edinburg had a different idea in mind. Set four showed shades of set one as another back and forth battle between the Lady Bobcats and the Lady Falcons came down to the wire. Then after great playmaking, the Lady Falcons captured the win 25 to 22, and punched their ticket to the area round.

Now we fast forward to Friday to the Area Round where the Lady Falcons are set to take on District 30-6A representative, the Laredo United Lady Longhorns. The Lady Longhorns, who are undefeated district champions, are coming off a win against San Antonio Stevens in the Bi-District round. The First set tested both teams as a very close battle came down to a three point difference as the Lady Longhorns captured set one 25-22. Laredo United would then continue to show the powerhouse dominance they've shown all season and capture set two 25 to 14. Set three would show The Lady Longhorns punching their ticket to the regional quarterfinal after capturing the third set 25 to 17.
The Lady Falcons end their season with a 24-15 overall record and a district record of 11-3. The Lady Falcons also finished as the number three seed in District 32-6A.