Doña Carmen's Restaurant Now in Los Fresnos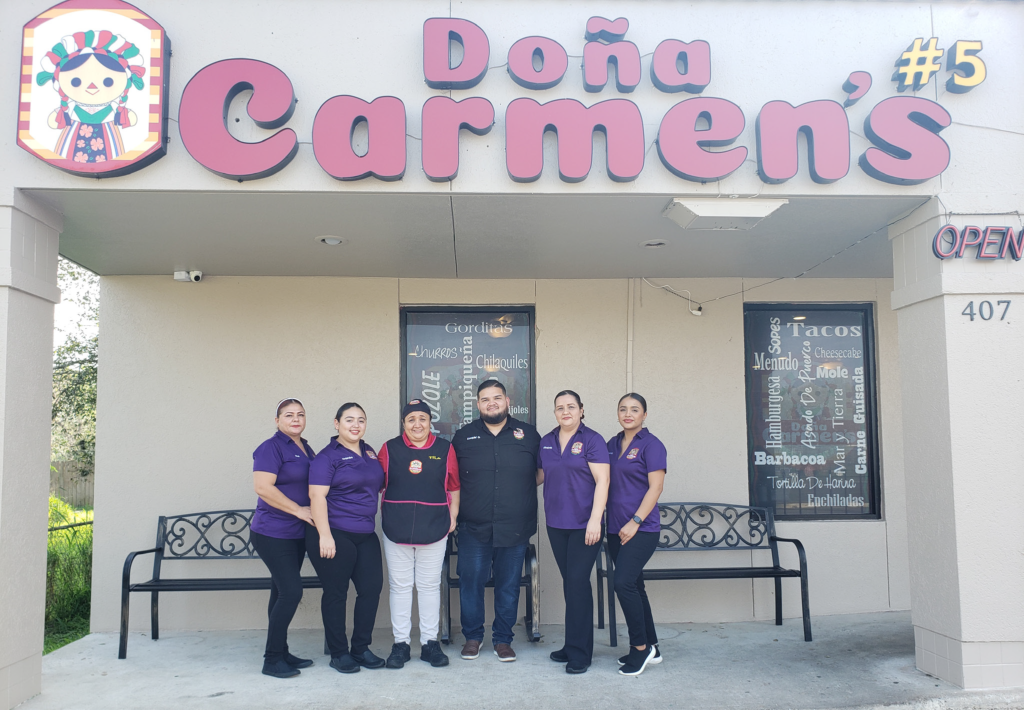 Emilio Flores
Los Fresnos News
Doña Carmen's Restaurant recently opened its newest location in Los Fresnos! Los Fresnos News got the pleasure to sit down with Ezequiel Garcia, who is both the manager of now TWO Doña Carmen Restaurant locations, as well as the son of Maria Del Carmen Garcia.
The chain of restaurants was first started by Garcia's mother in 2017. It had been a dream of Doña Carmen's to have her own restaurant. But it wasn't always easy. Her son, Ezequiel Garcia, explains that in 2001 his mother emigrated to the United States with his sister, younger brother, and himself. As a single mom, Doña Carmen had to work hard to provide for her three kids, which led to her working long shifts at a Mexican restaurant.
Nevertheless, she worked hard as a waitress for 15 years and in 2017 she opened her very own restaurant in Brownsville off of Boca Chica. Naming it Doña Carmen's Restaurant.
Since then she has opened several other locations, leaving one to each of her three grown kids. Garcia explains that the first location that his mom gave him was in Brownsville, off of Paredes Line Rd. He's been running that location since 2020.
But Ezequiel didn't always think he was gonna run his own restaurant. His career had somewhat shifted focus to other things before deciding to open his own location and keep with the family business. Garcia says that it was an adjustment because prior to opening the location in Brownsville, he had a full-time job as a store manager for T-Mobile. He explains that he really got his feet wet in 2020 when he opened his first location.
"I had to learn how to do eggs on the grill, how to do enchiladas…" He explains that it was a little nerve-racking at first and he says it was an adjustment, "It took me a good six months" but says that with covid hitting it actually helped him through the adjustment period. The location was open for only three weeks before the shutdown.
It wasn't until things started picking back up that Garcia really started to have a passion for the restaurant business. He enjoyed the customers coming in and having them enjoy the great food. He also says a big part of it was his employees. "We're able to give people jobs," He says, and that Doña Carmen's has over 60 employees across the 5 different locations. "The way I see it, 60 families are fed because of my mom's dream. That's the way I see it…"
Now, just last month, in December, Garcia opened up a new location, right here in Los Fresnos! He expressed that it's been great hearing all the positive feedback and seeing the same faces, as well as new ones that have come to try something a little different. He states "It's good to know that people receive you well, that even though we're the new ones in town, that they're happy that we're here."
He also says it was a bit of an adjustment as well, people from Los Fresnos were asking for all sorts of different things that they weren't used to. But says "We're here to adjust TO them" He also says people in Los Fresnos sure do love their sweet tea! And ain't that the truth!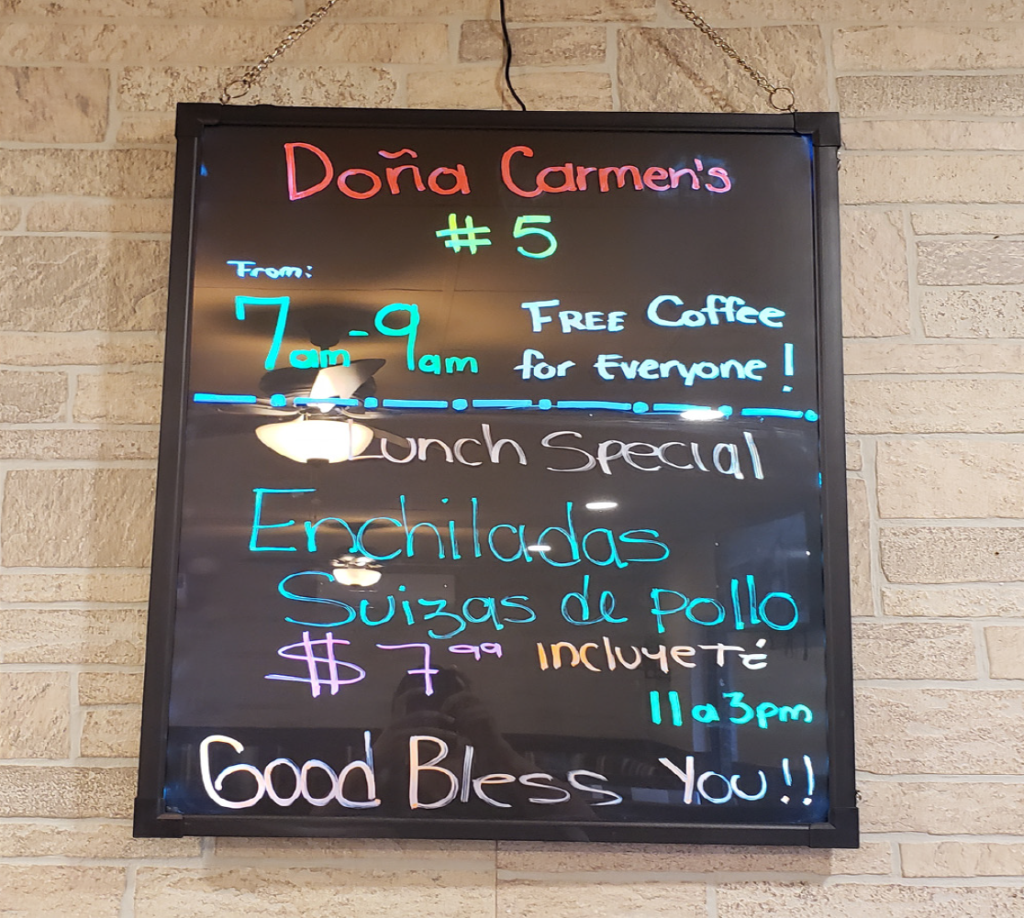 Towards the end of the interview, Garcia notes that he's not here to be in competition with other restaurants but to simply share Doña Carmen's Dream with more of the Valley.
"My mom always said a phrase in Spanish, 'El sol brilla para todos' the sun comes out in the morning for everyone." He says "I think what she was trying to say was… don't try and take over, share your knowledge… And we had the example, she was successful and she shared it with us" He says that now it is their responsibility to share the dream.