Flawless Falcons
Lady Falcon Softball Remain Perfect Through 2022 Season
By Ruben Rodriguez
Los Fresnos News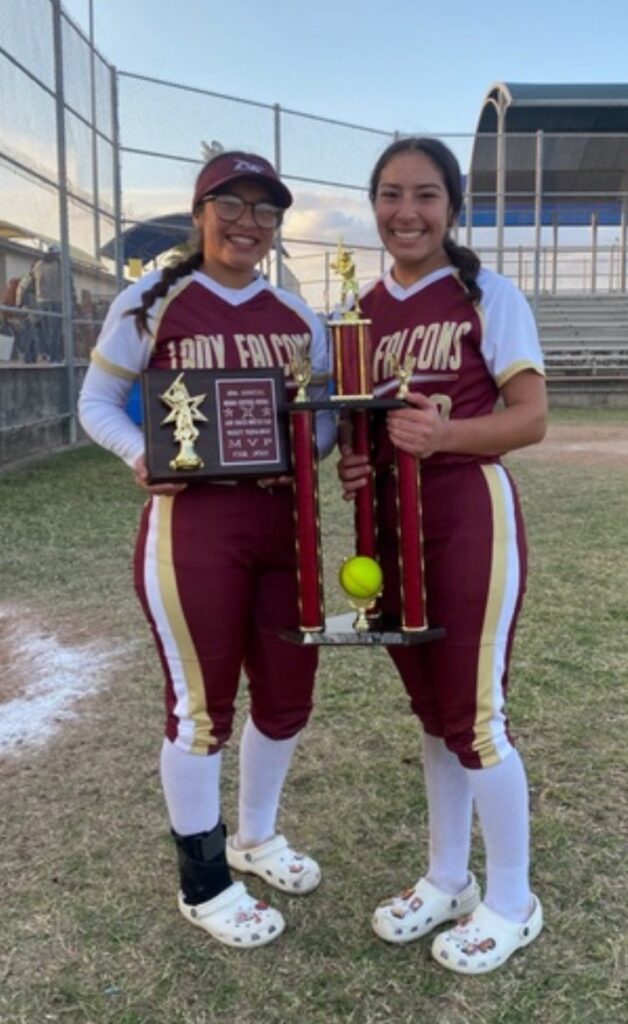 The Los Fresnos Lady Falcons are on a hot streak during the 2022 Softball season, holding onto a stellar record, sitting at 12-0 overall, 2-0 in District 32-6A Play. Coming off a strong run and capturing the BISD Tournament Championship, The Falcons continued their winning ways into the district after defeating San Benito 7-4 in the 32-6A opener, then a dominant 15-0 victory over Donna North.
Currently, 12-0 heading into mid-March, Los Fresnos is set to take on Rivera March 11, then Weslaco and Harlingen on March 15 and 17. After traveling to Hanna on March 22, the Lady Falcons will host Harlingen South on March 29 to wrap up the first half of District Play.
Los Fresnos will then host San Benito on March 29 to kick off round two and will travel to Donna North to open April. The Lady Falcons will then host the Rivera Lady Raiders on April 5 before traveling to Weslaco on April 8 and then host Harlingen on April 12. In their final home game of the regular season, The Lady Falcons will host Brownsville Hanna on April 14. To wrap up the regular season, Los Fresnos will Travel to Harlingen South on March 19.
After a great run in the 2021 season that saw the Lady Falcons win District 32-6A and suffer a loss to Austin Bowie in the Bi-District Round, Los Fresnos is certainly building upon the successes of the 2021 regular season after a strong 23-5 overall record. Looking to make a deeper run in the PostSeason, Los Fresnos looks first to capture district gold in 2022.