Down the Home Stretch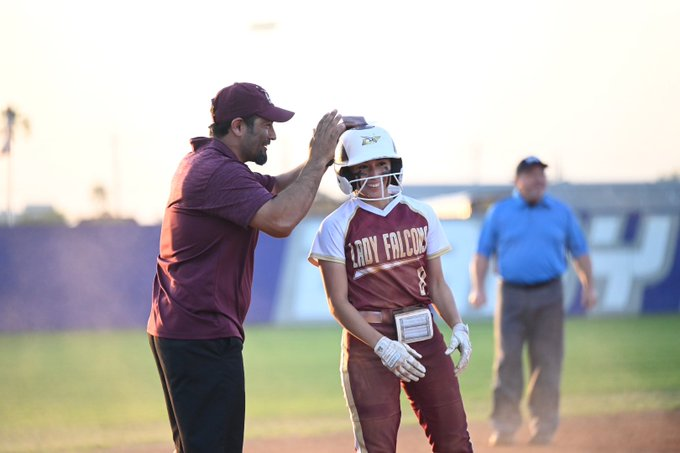 By Ruben Rodriguez
Los Fresnos News
The Los Fresnos Falcons are in Contention for capturing a share of the 32-6A title. Currently sitting at 9-2 in district and 21-3 on the season, The Lady Falcons have a few more games left in the 32-6A regular season.
Throughout 2022, Los Fresnos remained the lone undefeated team in 32-6A before suffering two district losses, March 15 against Weslaco by a score of 6-3, and March 29 against San Benito 11-9. Los Fresnos' victories this season include Harlingen, Brownsville Hanna, Brownsville Rivera, San Benito, Donna North and Harlingen South. Looking to capture the number one seed, which is held by Weslaco, The Lady Falcons have Brownsville Hanna and Harlingen South left in 2022.
The Lady Falcons Dominance in 2022 has been led by standout players. Victoria Altamirano, Andrea and Gabi Guevara, Natasha Gonzalez, Krystal and Katelyn Perez have been a key contribution to the Lady Falcons success.
Last season, the Lady Falcons finished on top of 32-6A with an overall record of 23-5, and a district record of 12-2. Los Fresnos carried that momentum into the State Playoffs, making an appearance in the regional quarterfinal. For the Lady Falcons, Unfinished Business has been the motto for the season. With a great regular season so far, Los Fresnos looks to dominate in the postseason and improve and build upon last year's success.