Running the Table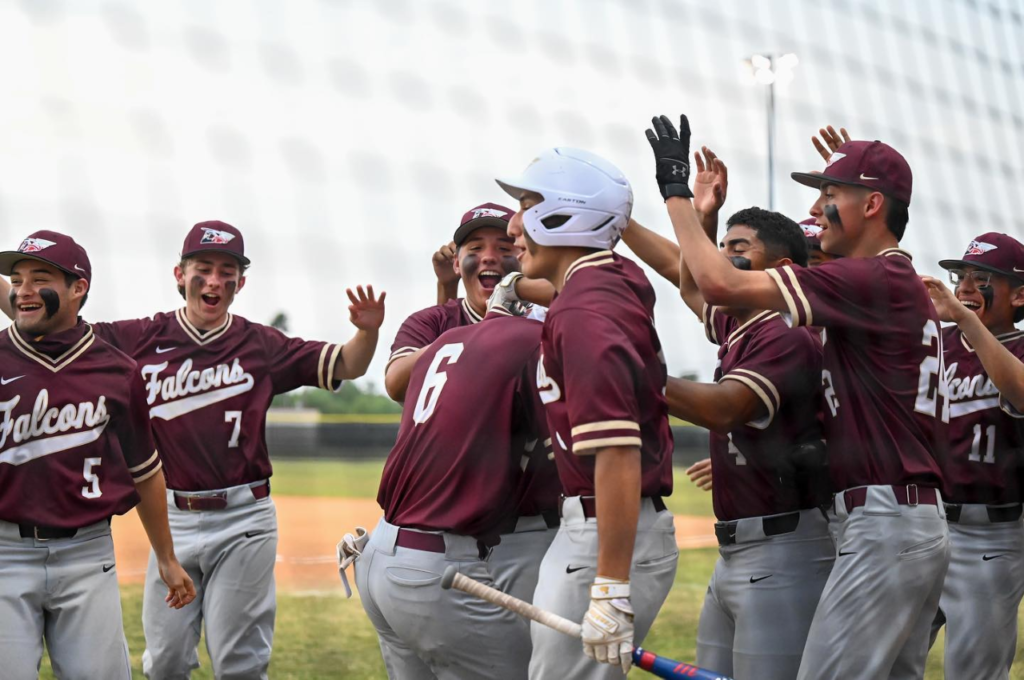 By Ruben Rodriguez
Los Fresnos News
The Los Fresnos Falcons Baseball team remains at the top as the number one team in District 32-6A Baseball. But, how did they get there? Los Fresnos has been on top of the 32-6A food chain since the district opener on March 8th. Ever since then, it has been all gas and no brakes for Coach Rene Morales' ball club. Holding an overall record of 18-6 and a perfect 32-6A record of 9-0, Los Fresnos is definitely on pace to capture the District Title that evaded them in 2021.

The Falcons, who came into 2022 riding on the momentum of last season's historic postseason run, have taken on challengers of all kinds and have fought all season long to remain unbeaten in the 2022 District Campaign. Los Fresnos has survived a pesky Brownsville Rivera Raider offense in an 10-8 shootout on March 29, walked off against fellow unbeaten Weslaco 4-3 on April 5, and outlasted defending 32-6A Champion Harlingen 11-6 on April 12.

So, what lies in store for Los Fresnos for the remainder of 32-6A? The Falcons have two more district games to go in the regular season. The Falcons will begin their series against Brownsville Hanna on April 19-22. The Final series for Los Fresnos will be Harlingen South from April 26-29.

As we head down the home stretch, the Playoff Picture in 32-6A is slowly taking shape. Los Fresnos looks to hold the number one seed, Weslaco (17-4, 7-2) is the number two seed. San Benito (14-7, 6-3) currently holds the third slot while Harlingen South (7-14-2, 4-4) looks to hold on to the fourth seed. In the hunt are the 32-6A Defending Champions Harlingen (8-17, 4-5) and Brownsville Rivera (8-14, 3-5). Both teams are desperately trying to keep their playoff hopes alive.

The Falcons on the field have been led by ace pitcher Matthew Padilla, Hector Muniz, Joshua Munoz, Juan Garica, Roel Gonzalez and Diego Cantu. The Falcons look to wrap up their season on a high note and crown themselves as the 2022 32-6A Champions, and prepare for a potential deep postseason run.