Valley School Districts Receive the Highest Average Accountability Ratings
Updated: September 22, 2022
Emilio Flores
Los Fresnos News
Rio Grande Valley — On September 5, 2022, the Texas Tribune released an article sharing that the "Texas Education Agency has dismissed the notion that the accountability ratings are a poverty rating. As evidence, they point to districts like those in the Rio Grande Valley, which have achieved high marks while serving a high number of economically disadvantaged students."
The Texas Education Agency notes that 18% of school districts with a high percentage of "economically disadvantaged" students earned an A rating when they released their first post-pandemic scores last month. Overall, 33.1% of school districts received an A, an 8% increase from 2019, the last time the TEA released these ratings.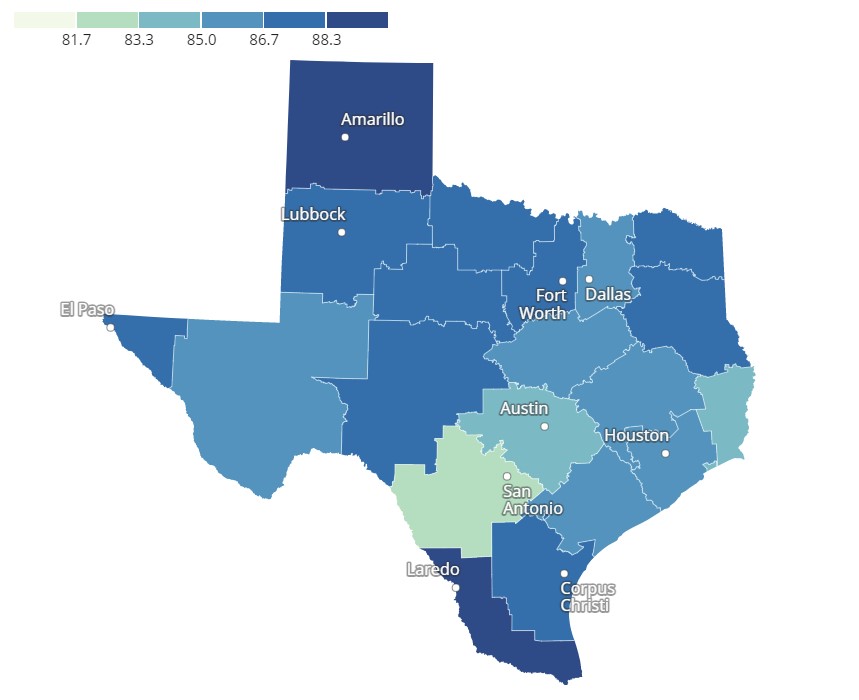 According to a new analysis, 95% of 38 school districts and 10 charter systems in what is known as the Region One Education Service Center area received rankings of either A or B, compared with 87% for school districts statewide. The region also had the most campuses receiving an A grade, according to the Region One Education Service Center, one of 20 such centers funded by state, federal and local governments that assist local school districts.
Rio Grande Valley school districts received the highest average accountability ratings
School districts in region 1, which includes the Rio Grande Valley, received an average score of 88.8 out of 100. The average for school districts across the state was 86.3.
Of the 1,195 districts that were evaluated, 42 districts across 17 regions received scores lower than 70.
"This region punches above its weight when you look at student demographics," said Daniel King, executive director of the Region One Education Service Center. "School districts [here] — pretty much across the board — have a 'no excuses' attitude."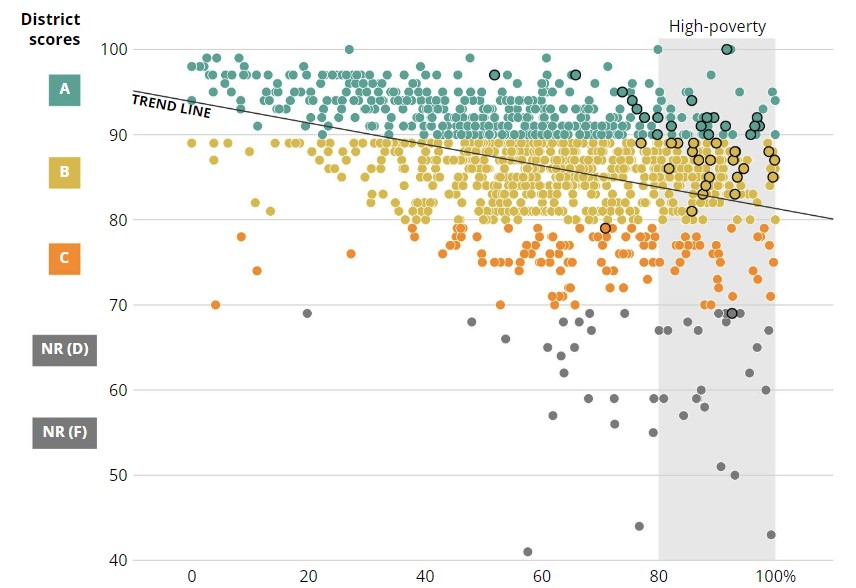 Last month, the TEA released its first school ratings since 2019, which showed some improvement despite the pandemic that forced schools to close. These letter grades, the state's accountability ratings, are tied in large part to results of the State of Texas Assessments of Academic Readiness, or STAAR test.
Los Fresnos CISD received an accountability rating of 92 out of 100 for the 2021-22 year.
Los Fresnos School District shared, "The Texas Education Agency announced Los Fresnos CISD has once again earned an 'A' accountability rating and the Post-Secondary Readiness Distinction for the 2021-22 school year."
Los Fresnos CISD has earned an "A" rating each year since a change in the system in 2018. Being that the last two years were declared a 'State of Disaster' for both 2019-20 and 2020-21 accountability ratings, still Los Fresnos has received A ratings since the 2017-18 year according to txschools.gov.
The School district shares that this is the seventh straight year Los Fresnos CISD ranks among a select group of districts that are awarded the Post-Secondary Readiness Distinction.
The designation rates how schools prepare students with college and career-readiness skills. They look at Graduation rates, ACT/SAT participation and performances, CTE graduates, and dual-credit course completion rates are all taken into account.
More information can be found on the Los Fresnos CISD's website.