Los Fresnos Wildlife Park Ranks in TOP 5 Texas Zoo Experiences
Updated: October 21, 2022
Just one year after opening its doors to the public, Fragile Planet Wildlife Park has built a reputable, educational, and unique wildlife experience that has earned a place in the Top 5 Zoo and Safari Experiences in Texas
LOS FRESNOS, Sept. 21, 2022 – A single Ocelot inspired Fragile Planet Wildlife Park owners, Tyler Thomas and Nick Stacy, to move their operations across the country in 2020, from New York to Deep South Texas. What they were searching for was the right climate and space to comfortably house their animal collection, which includes the elusive South Texas cat, as well as several other animals from around the world; they found no better place than Los Fresnos, Texas.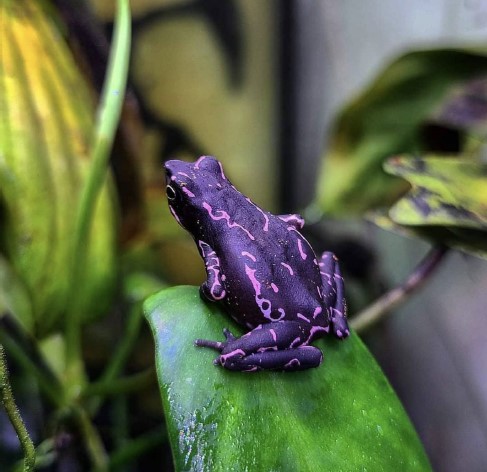 A pandemic added challenges to the already colossal task of building a zoo from the ground up, but Fragile Planet proved that no task is too big or small when it comes to caring for animals and spreading the message of conservation. Fragile Planet's dedication to providing an unforgettable wildlife encounter with eager otters, expressive primates, and a camel with no respect for personal space, has earned them a spot in the Top 5 Zoo and Safari Experiences in Texas by Austin Fit Magazine.

"We offer something new and exciting. The experience is nothing like anything else they'll experience in south Texas. Every visitor leaves with a smile on their face and a little extra love for our wildlife in their hearts. It's a huge step in conservation to be able to make such a lasting impression and connection to nature" says Thomas, Fragile Planet Co-Owner, of the new valley experience. This announcement comes as they kick off their FREE wildlife encounter school presentations for the 2022-2023 school year. Rio Grande Valley schools have the opportunity to book a wildlife encounter presentation for their students, free of cost.