Down the Homestretch
Updated: January 13, 2023
Falcon Basketball just a week away from 32-6A Play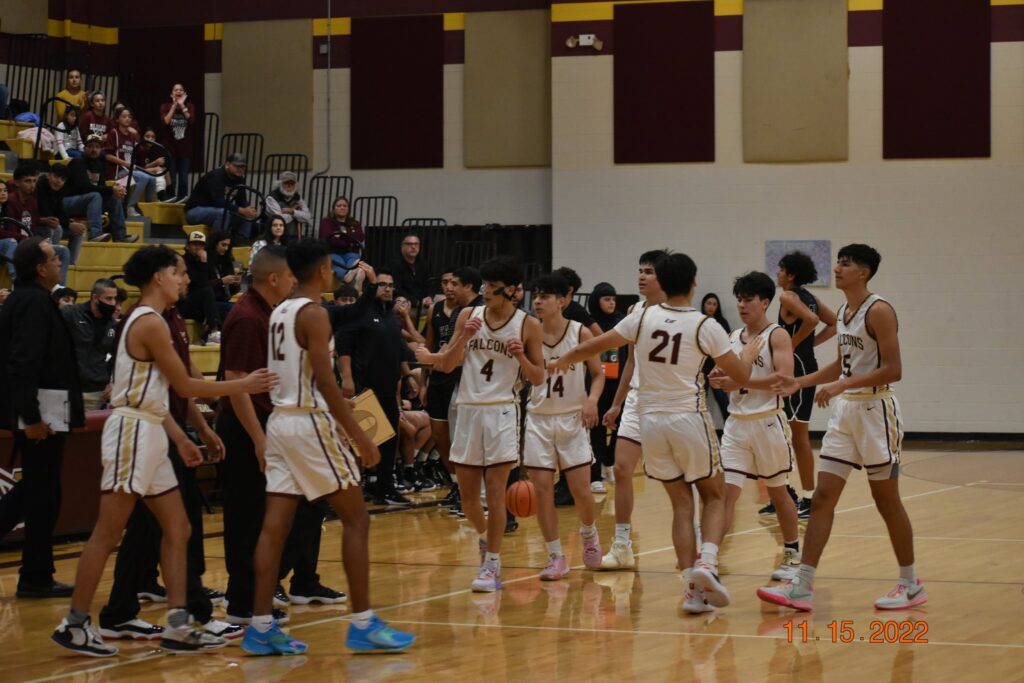 By Ruben Rodriguez
Los Fresnos News
The Los Fresnos Falcons are just a couple of days away kicking off District 32-6A Play against the Brownsville Hanna Golden Eagles this Friday Night. Here's a non-district recap for the Falcons.

Los Fresnos is currently 18-6 in non-district and have had great strides en route to 32-6A play. Some of the Falcons' successes include capturing third place at the San Perlita Tournament, capturing the consolation bracket championship at the Hidalgo Pirate Classic, and finishing second at the City of Palms Tournament.

Los Fresnos has also knocked off big opponents throughout non-district play. Some of the wins Los Fresnos has are over Weslaco East, Mission Veterans, Corpus Christi Carroll, Corpus Christi Miller, Brownsville Pace and more recently PSJA.

Now looking ahead for 32-6A play, the Falcons have one word on their minds: redemption. In the 2021-22 season, the Falcons finished 7-7 in 32-6A, missing the playoffs for the first time since 2011. The Falcons will then take on San Benito on January 17, then Harlingen High on January 20. Following Harlingen will be Brownsville Rivera on January 24, then Weslaco on January 27 to wrap up the first round.

Round two of 32-6A play will begin with the Falcons going against the Hanna Golden Eagles on January 31. The Falcons will open up February against San Benito on February 3. Los Fresnos will then take on Harlingen on February 7. To wrap up 32-6A play, the Falcons will take on Rivera on February 10, and Weslaco on February 14.

Again Los Fresnos, missed the playoffs last season with a 7-7 record in 32-6A. This season Los Fresnos is riding a high wave of momentum, Marco Hinojosa's ballclub is ready to go. The Falcons are led by the star power of JJ Salazar, Gio Galvan, Luis Ramirez and Jude Barrera, just to name a few.

With a great run by Los Fresnos in non-district, the Falcons are favorites for the 32-6A Race. Plenty to be excited for in this upcoming district calendar.