Competitors "Power Up" STEM Skills at Los Fresnos CISD Robotics Competition
Updated: January 13, 2023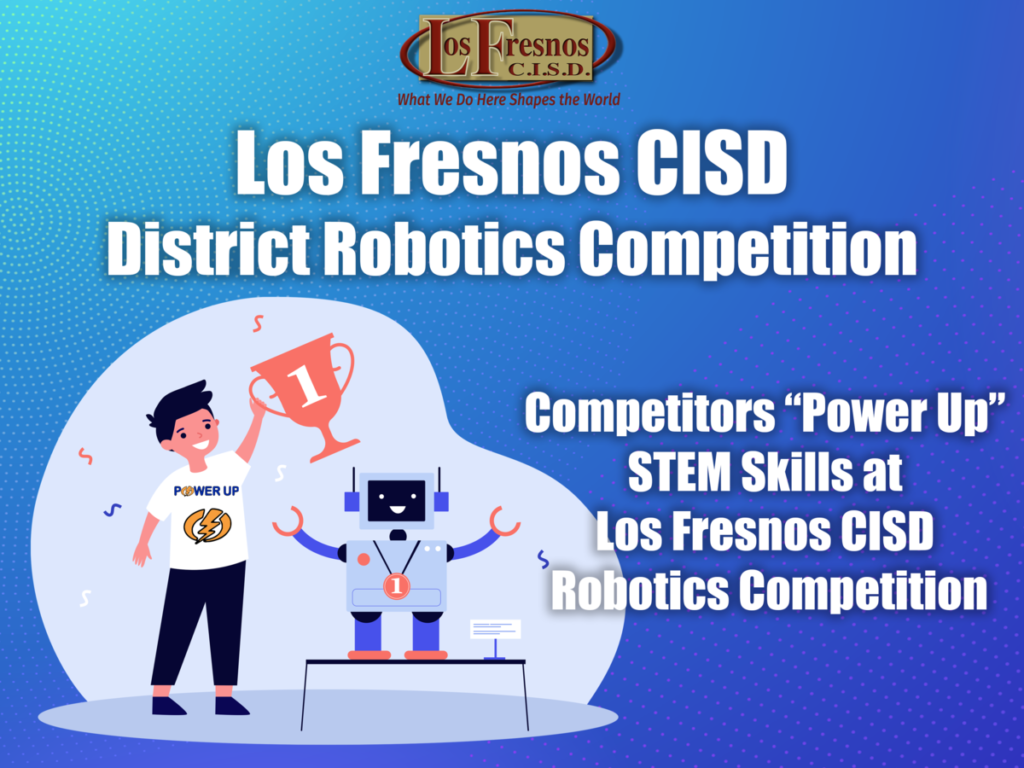 Los Fresnos CISD
Students put their STEM skills to the test at the annual Los Fresnos CISD District Robotics Competition. Forty-four teams consisting of 166 students from all fourteen campuses competed in the event at Los Fresnos United on December 17. This year's, the competition was based on the TCEA Robotics Challenge game titled "Power Up" which is designed around the theme of energy and power storage.

During the "Power Up" competition, the student teams followed the TCEA Robotics Challenge tasks and rules which are based on the LEGO brand Mindstorms robotics platform. Each team designed a robot with super batteries and lightning rods that would assist them in moving to their scoring zones during two-minute autonomous matches.

The use of computers and technology has become a staple of STEM curriculum at all Los Fresnos CISD schools. Coding labs have been established at all nine LFCISD elementaries that are utilized beginning as early as Pre-Kindergarten. Engineering, computer science, and biomedical science are the foundation of STEM curriculum electives available to all secondary students beginning in sixth grade. Many of the competing students are members of campus Robotics Clubs, and worked with their sponsors in the classroom for months to prepare for the competition.

Los Fresnos CISD District Robotics Competition 2022: "Power Up" Student Winners:

Elementary School:
· 1st Place: Laureles Elementary School "Firehouse"
· 2nd Place: Laureles Elementary School "Predators"
· 3rd Place: Villareal Elementary School "Ocelots"
Middle School:
· 1st Place: Liberty Memorial Middle School "Liberty Controllers"
· 2nd Place: Resaca Middle School "The Thrusters"
· 3rd Place: Liberty Memorial Middle School "Liberty Godz"
High School:
· 1st Place: Los Fresnos High School "CTRL-ALT-DEFEAT"
· 2nd Place: Los Fresnos United "Competition Cancelled"