It's a Race to the Rodeo
Updated: January 26, 2023
Road Work on Hwy 100, Will it be Finished in Time for the Biggest Little Rodeo in Texas?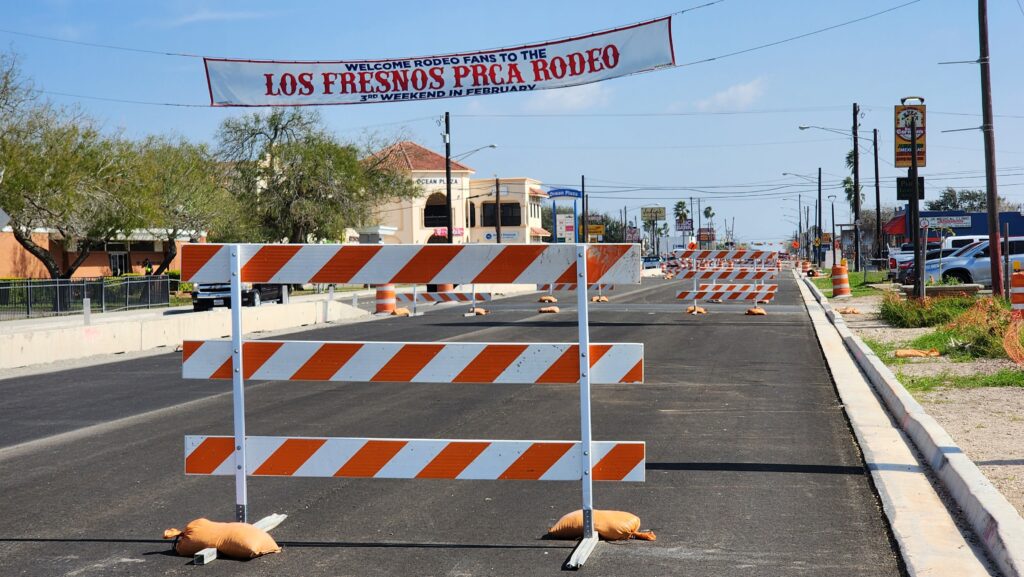 Emilio Flores
Los Fresnos News
Los Fresnos has been battling the infamous State Highway 100/Ocean Boulevard construction since May of 2021. Los Fresnos News covered the road work, and its impact on local businesses back on September 13, 2021. The story was titled, "Rough Road Ahead, Businesses Struggle through Construction on Highway 100".

Back in September of 2021, TxDot was already wrestling with some slowdowns but trying to meet the 11 Month deadline that was originally projected to take. City Manager, Mark Milum does share that at the beginning of the project they tried using a different base material that was imported from the San Antonio area. This caused a slow start-up, TxDot later decided to switch back to what they normally use, no more real detail that we could find on that, just that it was a slowdown.

Another was just the supply shortage, "because of covid, even today, there's still supplies shortage with different things." and the lack of workers. Milum also shares that this project isn't the only one, "Early on, and we didn't really see it, they were pulling him[Contractor] to do other work because TxDOT's fiscal year runs from September to August," Milum explains, "And so by July they had this money that they were gonna lose if they don't expend it by August 31st." Milum says that this project didn't fall into the category. For other projects, they don't finish they lose that project altogether. And so, TxDOT workers get pulled to other jobs.

"It becomes very confusing and frustrating for us for our businesses and streets" Mark Milum shares in reference to the lack of workers TxDot has had and the slow workings.

"One of the problems that has happened is people go around," Milum explains it's damaged the back road as well with the larger vehicles taking alternative routes.

Mark Milum says, "Our streets have been beaten up and we are ready to do some improvement on those streets, but we can't do it until this is finished."

Milum shares that as of January 16th, TxDOT says they will be finished on February 15th, which is just a few days before the Rodeo. He says they are going to be working very hard to meet that deadline.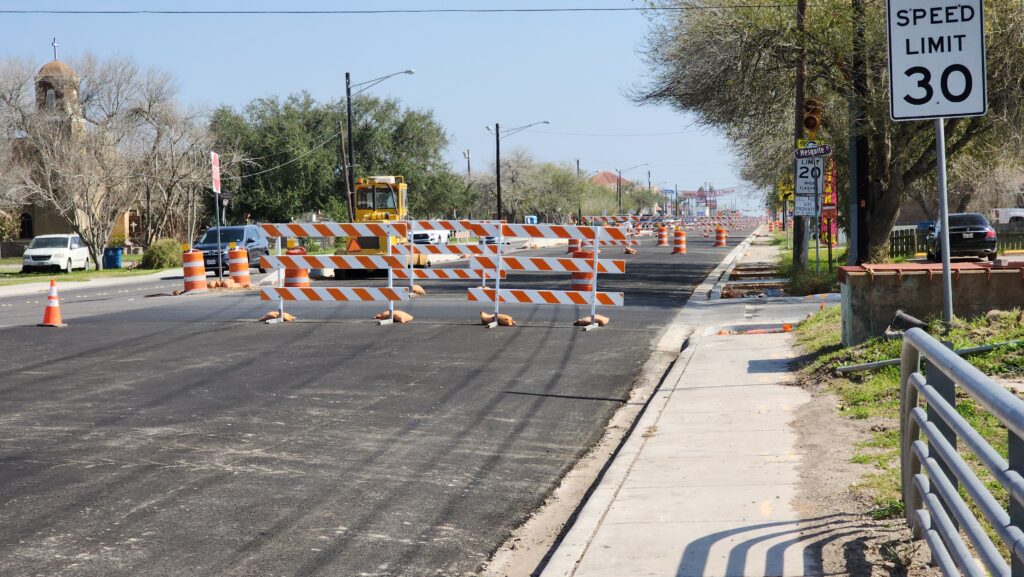 "We have told them that if they don't it's going to be very… You know, a bad thing for Los Fresnos." He says it would be bad for the Rodeo, but says "It would be bad for our community as a whole because there's so much traffic already…"

So, just as Larry Cantu is praying for good weather, Milum hopes for good weather. "Dry weather 'til (and through) the Rodeo!" Milum says.

City Manager highlights the positive, saying the good news is these roads should last for a good long while and hopes the big event coming will speed up the process and push to get this project finally finished.