Keeping The Season Going
Updated: February 23, 2023
Los Fresnos Falcons Advance to The Area Round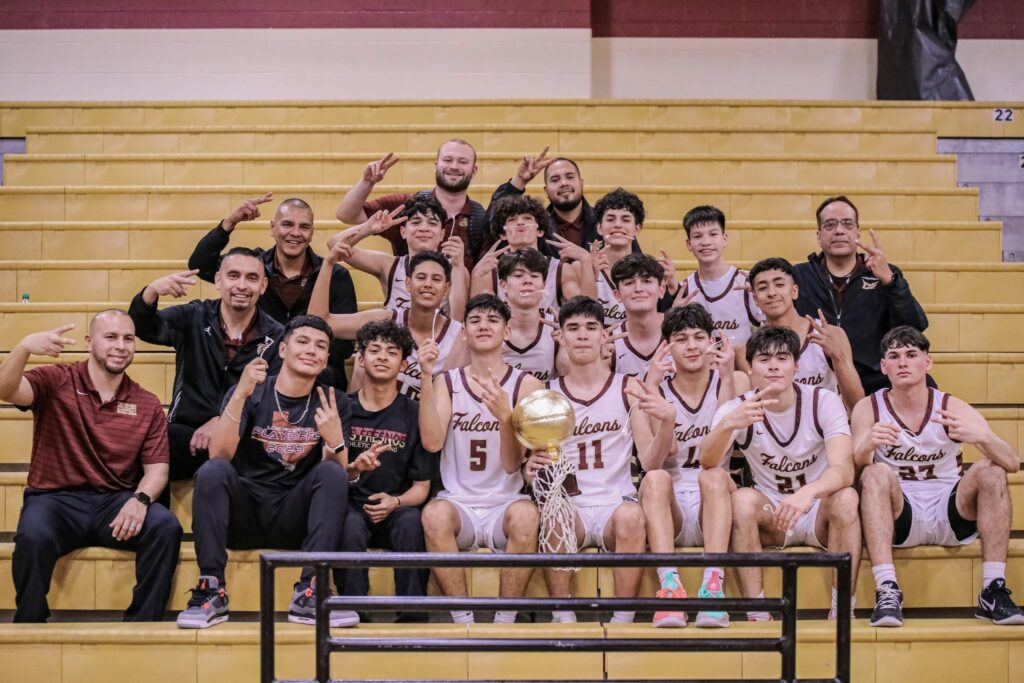 By Ruben Rodriguez
Los Fresnos News
The Los Fresnos Falcons Basketball Team faced off against the Edinburg Bobcats in the Bi-District Round of the 2022-23 Class 6A Bi-Distrct Round. Looking to advance to the area round for the first time since the 2020-21 season, where Los Fresnos fell to San Antonio O' Connor.

The Falcons, who missed the playoffs last season, were looking to turn things around in 2022-23. After finishing off as the 4th seed in 32-6A, The Falcons were slated to take on the Edinburg Bobcats of 31-6A, who finished as the District Champs with a 8-2 record.

From the start, both teams battled for control as both teams tried to take the lead. Both teams continued to jump on the lead over each other. Los Fresnos was able to take control late in the game and was able to hold off the Bobcats. The Falcons withstood Edinburg's offense and held on to win in a wild one 53-52.

The Falcons' season continues on in 2023. Due up for the Falcons will be the San Antonio Taft Raiders. Los Fresnos will look to advance to the Class 6A Region Four Area Round for the first time in two seasons.