On The Homestretch
Los Fresnos Girls Soccer Looking to Finish on a High Note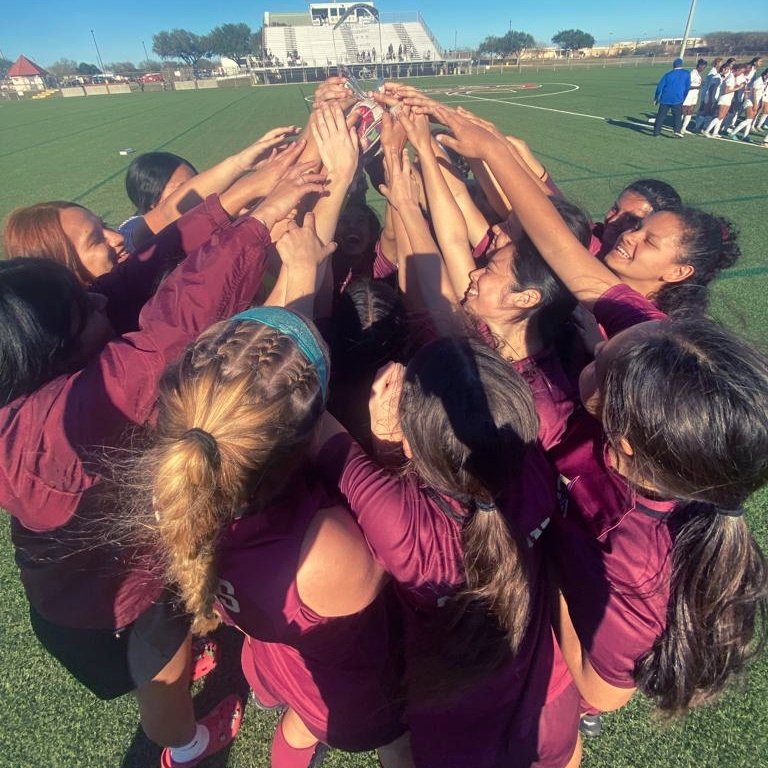 By Ruben Rodriguez
Los Fresnos News
The Lady Falcons Soccer team is on the verge of wrapping up 32-6A play and has been dominant throughout District. Here is where the Lady Falcons stand.

After a quick, but busy Non-District Portion that saw the Lady Falcons finish with a 6-5-3 record, Los Fresnos was ready for District Play.

Los Fresnos took on the Brownsville Rivera Lady Raiders to open up the district. Looking to send a message in 32-6A, Los Fresnos mounted a strong offensive performance, scoring nine goals to open up the 32-6A Calendar. Los Fresnos would go on and defeat the Lady Raiders 9-1.

Looking to continue their dominance in 32-6A, Los Fresnos then traveled to Weslaco to take on the Lady Panthers. Continuing the same "aggressive offense" approach, Los Fresnos would go on to defeat Weslaco 4-1.

The Lady Falcons then picked up a couple of shutdown wins, a 6-0 win over Hanna and a 7-0 win over San Benito. The Lady Falcons then suffered their first loss to lone unbeaten Harlingen 2-0. To bounce back, Los Fresnos picked up a win over Brownsville Rivera to begin the second half of 32-6A action.
Los Fresnos then picked up a 6-1 win over the Welsaco Lady Panthers.

To begin March Action, Los Fresnos defeated Brownsville Hanna 3-1, then picked up a big 10-0 victory over San Benito.

Now sitting as the two seed in 32-6A, Los Fresnos will take on First Place Harlingen in the 32-6A District Finale. Overall on the season, Los Fresnos is 14-6-3 and currently sits at 8-1 in District Play.