LFCISD Students Bring Youthful Life to the Cultural Mariachi and Folklorico Music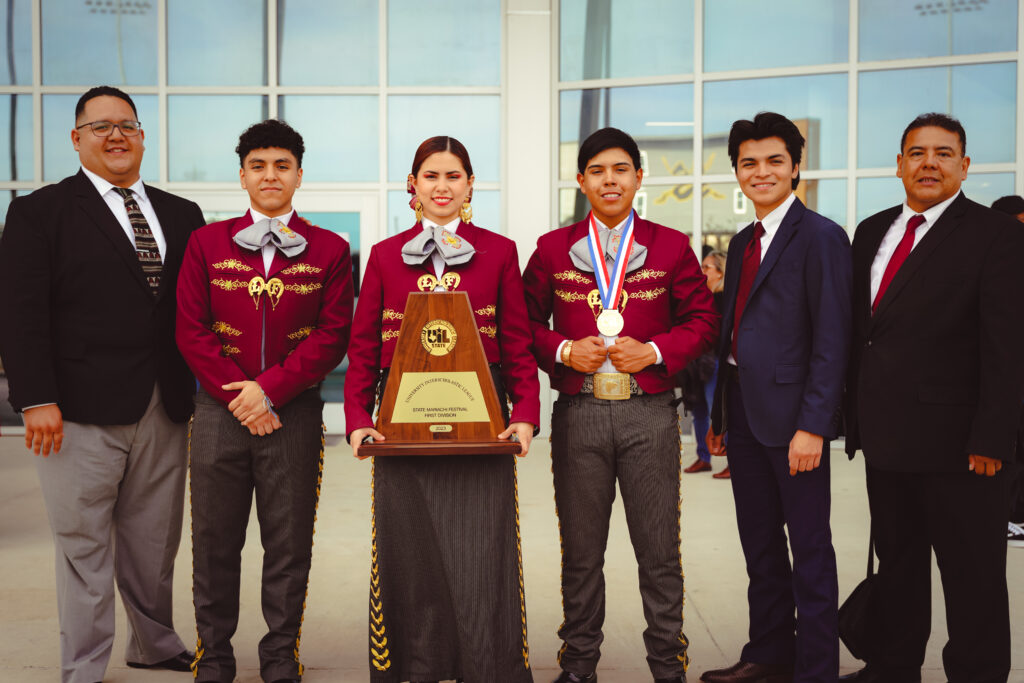 Emilio Flores
Los Fresnos News
On Thursday, February 23rd, Los Fresnos CISD made its big debut this year at the Brownsville Sombrero Festival! At the event on Thursday, teams and individuals performed the 2023 Kids Showcase. Many from Brownsville Jubilee performed, including, the cheer and dance teams. Other schools participated as well, Harmony Science Academy, and of course our Los Fresnos Falcons!

Students from the Los Fresnos Elementary Accordion Club performed second. The Club Sponsor and Music teacher at the Elementary, Santiago Castillo shares that they started with a conjunto club, and now for just over a year, Castillo has been teaching the Accordion club as well.

Castillo explains that these kids had only been practicing the songs that they performed for about a month and the kids did phenomenally with their performance. "They never disappoint when it comes to a performance," Castillo says. He says they really step it up for the performances.

Not much after both the Highschool Folkorico group & the Mariachi band, Mariachi Nuevo Halcon performed as well. Both performances were truly spectacular and captured the great authentic Hispanic culture at the great Brownsville Sombrero Fest.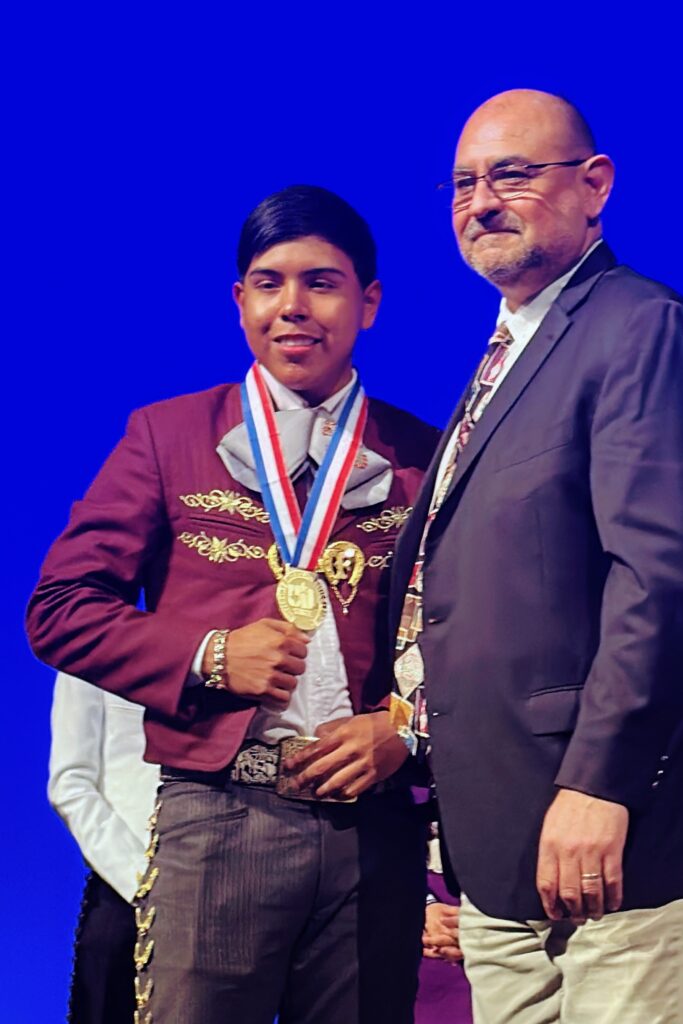 Hector Bermea, mariachi director, shares that right after the sombrero fest, that very Saturday, they had UIL State finals! Bermea sent to Los Fresnos News the following:

"It is our great pleasure to report that the LFHS Mariachi Nuevo Halcon competed at the UIL State Mariachi Festival on Saturday, February 25th, and received a Superior First Division Rating for the 7th time in the program's history. Additionally, out of the 27 qualifying 6A schools at the state level, Los Fresnos High School was one of only 4 schools to make a Sweepstakes First Division (1s from all three judges) and one of 16 schools in the state with this distinction. Lastly, Rafael Gausin Jr. received an Outstanding Performer medal, a distinction awarded by the world-renowned team of adjudicators.

Please help me in congratulating these fine young men and women for all their hard work and dedication. They have demonstrated a consistent commitment to excellence at every endeavor. Mr. Rafael Gausin, Mr. Eduardo Martinez, and I could not be more proud of how they represented our district at the state level.
On behalf of the students and directors, we are very grateful to the Los Fresnos CISD for the continued support of the mariachi program. God Bless!"