BND Board of Commissioners Approves Resolution Supporting Conservation of Regional Ecosystem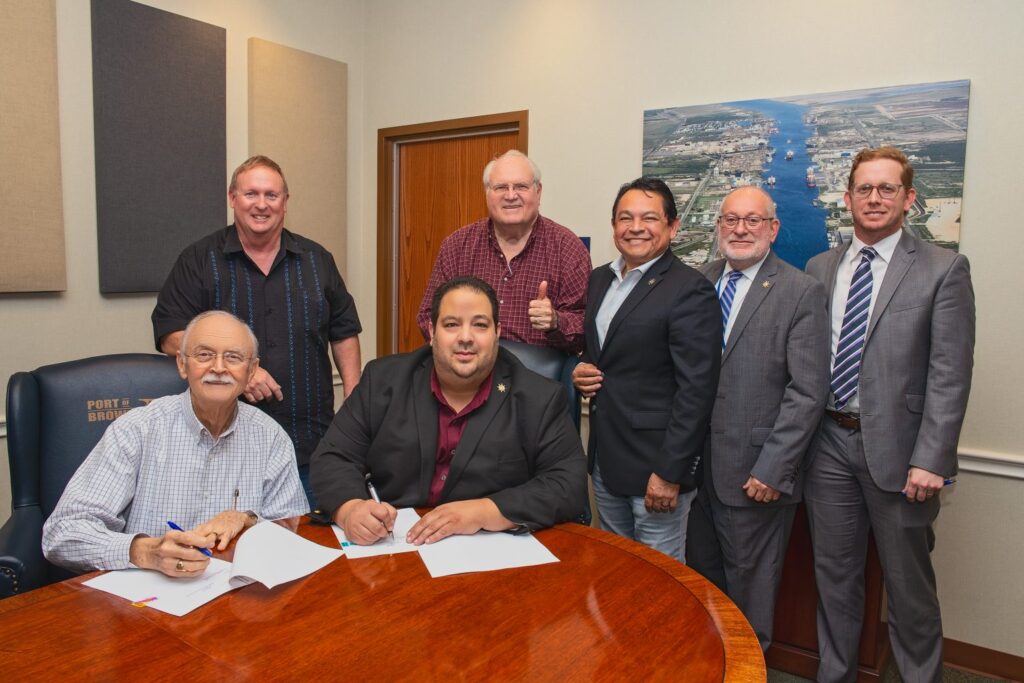 BROWNSVILLE, Texas – March 29, 2023 – The Port of Brownsville continues its mission to advance business development in the Rio Grande Valley while conserving the regional ecosystem.

At a regular board meeting held Mar. 15, the Brownsville Navigation District (BND) Board of Commissioners unanimously voted to pass a resolution recognizing the value of unique environmentally sensitive areas located within the 40,000 acres of the Port of Brownsville.

The resolution highlights the BND's commitment to environmental stewardship through projects including the Bahia Grande Restoration Project, the Endangered Cat Corridor Project, the Peregrine Fund Project for the Protection of the Aplomado Falcon, the Las Lomas Preserve Project, as well as other perpetual conservation easements granted in connection with port and third-party projects.

"The Brownsville Navigation District is dedicated to creating a safe, secure and prosperous center for international trade that supports our growing communities and safeguards the local environment," said BND Chairman Esteban Guerra. "As we continue on the course for growth, taking on major initiatives to further the sustainability of our regional economy, we also focus our efforts to protecting ecologically and environmentally sensitive sites located within the Port of Brownsville boundaries."

"The area known as Las Lomas brings unique value to the District, not only as a vital ecological site for local wildlife, but also as possible mitigation sites for future economic development projects. This resolution serves as testament of the Brownsville Navigation District's responsibility to our stakeholders to provide abundant economic opportunities while preserving the regional ecosystem and natural resources for present and future generations", added Chairman Guerra.

As part of an agreement with the BND, NextDecade will acquire 1,500 acres of Las Lomas that will be preserved in a perpetual conservation easement in accordance with the mitigation plan to build the Rio Grande LNG export terminal at the port.