A Thrilling End
Lady Falcons fall in 2023 Area Round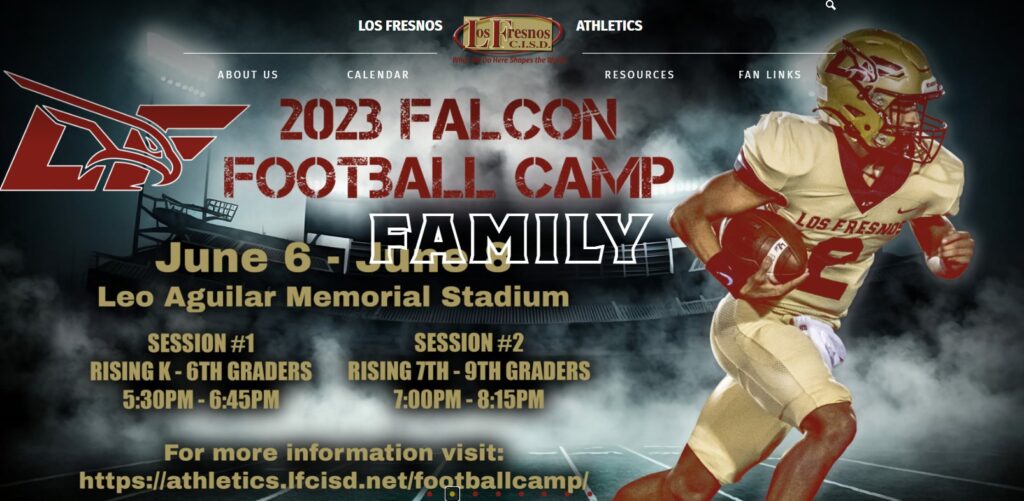 By Ruben Rodriguez
Los Fresnos News
The Los Fresnos Lady Falcons took part in the Area Round of the 2023 UIL Softball Playoffs. After a dominant performance that had the Lady Falcons defeats Edinburg, Los Fresnos was slated up against San Antonio O'Connor in the Area Round.

A Familiar foe, Los Fresnos and O'Connor faced off in the 2022 Area Round and O'Connor picked up an 11-8 win, eliminating Los Fresnos.

Riding on a wave of momentum, the Lady Falcons also were looking to return the favor in the matchup.
After a scoreless first two innings, Los Fresnos struck first in the bottom of the third and held on the lead for a while. Eventually O'Connor knocked in four runs in the sixth to make it a 4-3 game.

Things would get interesting as Los Fresnos would respond with two runs of their own to make it a 5-4 game at the end of the sixth. The Lady Panthers would touch in three more runs to take a 7-5 lead. In the bottom of the seventh, the Lady Falcons tacked on one more run before O'Connor shut the door Defensively on the the Lady Falcons, winning a wild matchup 7-6.

Los Fresnos finishes the season at 27-7 overall and 7-3 in District 32-6A. Truly a successful season for the Los Fresnos Softball Program.