Los Fresnos Lady Falcons Stay Active and Competitive in Summer Leagues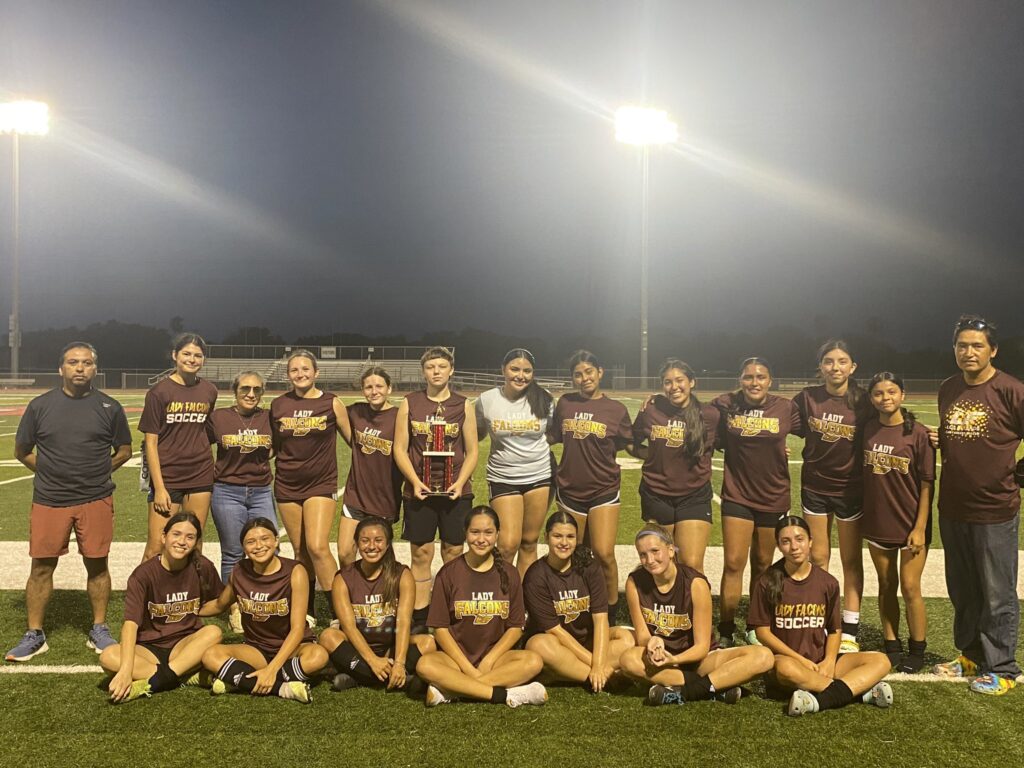 Emilio Flores
LFN
Los Fresnos, Texas — The Los Fresnos Lady Falcons team has been maintaining an active and rigorous summer schedule by participating in various leagues, working to enhance their skills and maintain peak conditioning before the upcoming school year.

Over the past years, the girls have engaged in multiple summer leagues to sharpen their abilities. Coach Jessica Montero says they've taken part in the McAllen summer league, the Harlingen Arroyo Youth Summer League, the Brownsville summer league, and the Harlingen High Summer League. Jessica Montero was assistant coach for 3 years, now head coach, is ready to take the reigns with her team!

Coach Montero expressed a sense of pride and contentment of the girls performance over the summer. While the outcomes in the leagues might not have been ideal for every game, they are viewed as, "a valuable learning experience," Montero says.

The summer leagues have provided insights into areas that require improvement before the official season commences.

"All summer, in conditioning camp, I have motivated the girls on giving full effort in everything they do." Montero says whether it's in the weight room or on the field.

"As they're doing a workout/drill and saw them giving up, I would say to them, 'You can do this! Show how bad you want it!' Slowly, I am working on building that mindset on the girls."

Coach Montero acknowledged the challenges of maintaining athletic commitment during the summer months, with the range of activities the girls were engaged in, from jobs and church camps to school events, university visits, ID camps, club soccer, and vacations. Nevertheless, Montero says, "I feel very proud of the girls and I'm very happy with their overall performance."

When questioned about instilling an "I want this" attitude in the athletes, as mentioned in the last story, the coach revealed efforts to motivate them during conditioning camp. Encouraging the girls to give their all in every workout and drill, the coaching staff is working gradually to cultivate a mindset of determination and tenacity.

On the subject of improvements, the coach highlighted the girls' increased physical strength resulting from the rigorous workout regimens. The focus now shifts towards building team chemistry, a pivotal factor for the program's success.

The coach extended heartfelt appreciation to the parents for their unwavering dedication, ferrying their daughters to early morning conditioning sessions and every game. The commitment shown by both parents and volunteers who coached the girls in the summer league was recognized as a significant asset to the program's growth and success.

As the summer unfolds, the Los Fresnos Lady Falcons are gearing up, not only by honing their athletic prowess but also by fostering a mindset of determination and teamwork that will undoubtedly set the tone for a promising school year.