Rotary Hosts a Successful Golf Tournament
Updated: November 10, 2023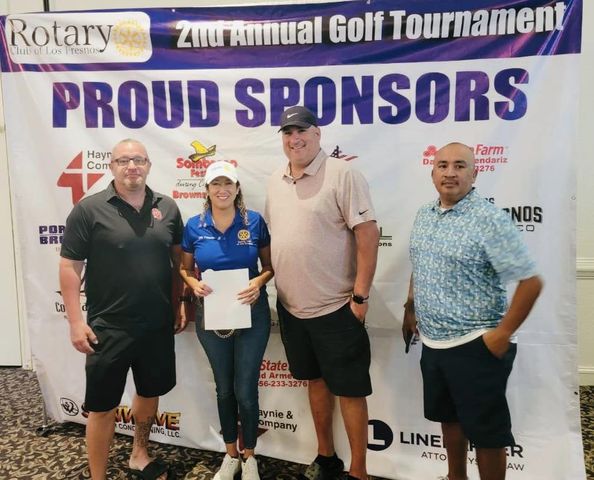 LFN Staff
On Saturday October 28th, the Rotary Club of Los Fresnos held their 2nd Annual Golf Tournament Fundraiser. A total of 20 teams participated. The event took place at the Rancho Viejo Golf Resort. The Rotary clubs host these types of events to be able to help the local community.

These are just a couple of the projects that the Rotarians will contribute to from the proceeds of the tournament. They are helping students through scholarships, the feast of sharing (feeding local students and their family during Thanksgiving), Kids Christmas (donating time, meals, and gifts to families in need), RYLA (Rotary Youth Leadership Award Camp), Rotary Foundation, and the World Polio Project.

They had a successful golf tournament this year and the Rotary Club of Los Fresnos would like to give a shout out to all that participated in the event. This year's winners were in 1st place was the Los Fresnos Rodeo Team consisting of Aaron Snyder, Lamar Garcia & Michael Gonzalez. In 2nd place was Oscar Elizondo's Team of Oscar, Israel de la Rosa & Leo Alaniz. In 3rd place was Kayla Trevino's team made up of Nick Alegria, Jaime Arreola & Ricky Ramirez. The closest to the pin award went to Roque Leal and Long Drive award went to Chalio Rosales.

The Rotary club is always seeking like-minded people to help them grow and serve the community. For more information on the Rotary Club of Los Fresnos you can contact them at (956) 410-1920 or email them at [email protected]. Information and photos are from the Rotary Club of Los Fresnos Facebook page.