Big Things Happening
Updated: November 10, 2023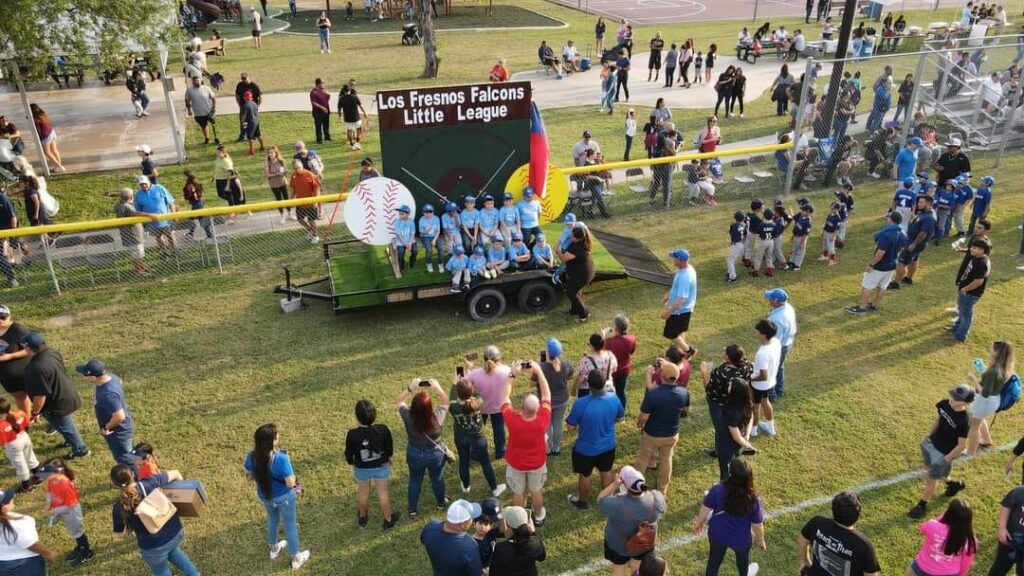 Sent to Los Fresnos News

As we wrap up the 2023 Little League Season, we would like to express our sincere gratitude to all of our 2023 Season Sponsors. Without your support, it would be very challenging to ensure the success of every season. We extend a special thanks to the City of Los Fresnos, CDC Development, and, of course, our Mayor Alejandro Flores for the unwavering support and assistance you've provided to our thriving community.

With over 460 youth players this year, I am thrilled to announce the exciting developments at Los Fresnos City Park. In the Softball field, we are installing new infield clay, leveling the outfield, fertilizing, and implementing a sprinkler system. On the Main Field, we are re-doing the infield, and pitcher's mound, fertilizing, and repairing the sprinkler system. At Tropical Field, we are refurbishing the entire infield, and pitcher's mound, leveling the outfield, and applying fertilization.

We are also adding four standalone Hitting Stations for soft toss and two batting cages (one measuring 12'x12'x70′ and the other 12'x14'x55′) that will be positioned between the main baseball field and Tropical Field. Additionally, we are working on constructing a new concession stand, which will be located next to the splash pad area.

None of these remarkable improvements would have been possible without the dedicated team of board members in our community. We acknowledge and appreciate the contributions of President Jose Vasquez, Vice President Gary Solomon, Secretary Joey Kitterman, Treasurer Hector Martinez, Players Agent Trina Gonzalez, Coaching Coordinator Joe Aguirre, League Scheduler Ben Peña, Safety Officer Todd Dutton, and Umpire-in-Chief Amber Dutton. 2024 Season Registrations start January 1st- end of February 29.