Ribbon Cutting for Tips & Clips
Updated: October 17, 2014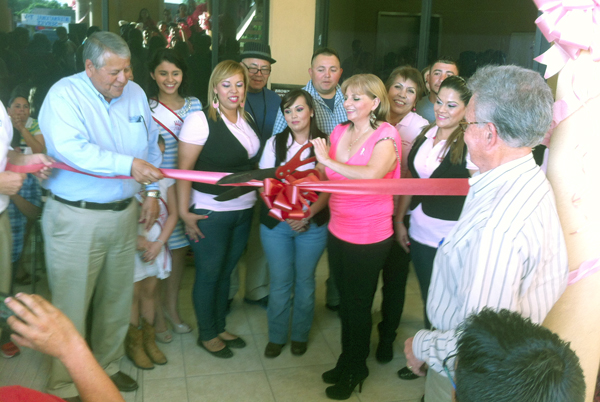 The Los Fresnos Chamber of Commerce and the City of Los Fresnos held a ribbon cutting ceremony to welcome Delia Ruiz and her new business, TIPS & CLIPS to the city.
The Ribbon Cutting Ceremony took place on Wednesday, October 8th, at 5:30 pm. at 324 W. Ocean Blvd., at Ocean Plaza.
TIPS & CLIPS offered manicures and pedicures at a special introductory price of $15.00 each. There was also DJ Music, hot dogs, cake, sodas, and juice for kids at the ceremony.
The Los Fresnos High School Cheerleaders were present to help celebrate this grand opening.
The Mayor, 2014 Miss Los Fresnos, 2014 Miss Los Fresnos Teen, 2014 Miss Los Fresnos Preteen, and 2014 Little Miss Los Fresnos were also there representing our growing community.
Welcome to our growing community, Tips & Clips!