Keeping Cool and Hydrated During the Summer

Summer time is just around the corner, and for many it's a time to enjoy being outdoors with the family. Whether your outdoor family fun includes participating in sports, picnics, swimming or maybe just sitting out on the front porch it's important to keep your family cool and hydrated during the warm summer weather.
Tips to keep cool and hydrated this summer
Think Preventative:
According to Dr. Stephanie Porter "many people wait until their thirsty to drink water, but unfortunately that is not an accurate way to measure a need for water. In fact when we experience thirst, we are usually already dehydrated".
Drink plenty of water before, during and after any outdoor physical activities to avoid dehydration. Eating Fruits and vegetables during the summertime is also highly recommended because fruits and vegetables contain large amounts of potassium, vitamins and minerals that help to restore the body's fluid loss.
Play smart:
Plan your summertime outdoor activities in the early morning or early evening when possible to avoid illnesses associated with heat and physical activity such as dehydration, heat exhaustion or heat stroke.
Many physical activities can also be done indoors. A few ideas for indoor family fun are ice skating, roller skating, indoor swimming, dancing, karate, indoor soccer, indoor rock climbing and indoor basketball.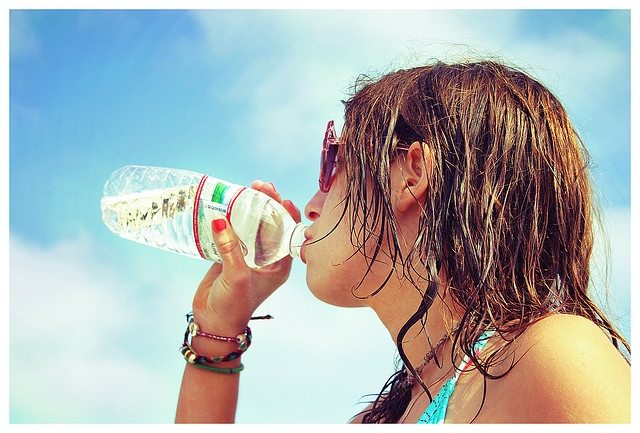 Dress lightly:
To help keep cool this summer wear loose fitting, light weight, light colored clothing in breathable fabric. Wearing excess clothing or clothing that fits tightly won't allow your body to cool properly. Protecting your skin is also very important because a sunburn may affect your body's ability to cool itself. Protect your skin by using a sunscreen with an SPF of at least 15.
Resources: American Heart Association, Mayo Clinic
Attend one of the FREE exercise programs offered by the City of Los Fresnos at the Los Fresnos Memorial Park Mon-Fri at 8:30am, or Monday, Wednesday, Friday at 7:30am, lap swimming is available, Monday – Thursday 6:00pm to 8:00pm.
For more information contact Christine De La Rosa at 956-407-3348 or email at [email protected] or Los Fresnos City Hall at 956-233-5768.