What Motivates You?

This morning I was asked, what's your story? How did you get started and what motivated you?
My answer may surprise you.
As a young mother of two I attended high school during the day, a trade school in the evenings, and worked graveyard as a stocker at Kmart to help provide for my two young sons. The last thing on my mind was living a healthy lifestyle. At the age of 18 I moved to Texas with my dad and two young sons. I weighed over 220lbs, and I had no energy or motivation to change.
One evening my dad asked me to join him for a walk at the Leo Aguilar Stadium. I wasn't excited about the idea, but had no other plans so I decided to join him. We walked four laps around the stadium at a nice slow pace. The boys walked with us and even ran a little bit. As we walked we talked about our hopes for the future. We began talking about our health and how we should become more active and teach the boys the importance of maintaining their health while they were still young.
We decided we'd begin walking 3-4 times a week for 30 minutes. There was no pressure on speed or distance it was just a casual walk after dinner a couple times a week. After about a month we decided we really liked our evening walks and talks so much that we began walking 5 times a week. Some days we had so much energy we'd stay out for 45 minutes without even realizing it. On one of those particular evenings my dad asked me to finish our last lap jogging. He gently placed his hand behind my back and gave me a push. I couldn't help but feel his love and support in that moment. I admired my dad's patience and positive encouragement in helping me to regain my health again. As of that evening our evening walks became our evening jogs.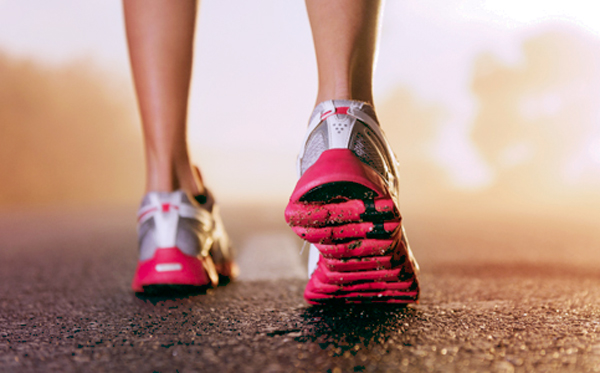 Around this same time my dad and I began to talk about our eating habits. We had no background in Nutrition but we understood the basics. We started making our own meals, making healthier choices, and drinking more water. That's when I really began to see a change in the way I looked and felt. I was excited to see myself not only losing weight but becoming stronger. After 6 months of exercising and eating healthy I lost 60 pounds and had tons of energy for my workouts and my boys!
My dad motivated me to change and his patience and gentle approach is what I have been inspired to teach. It really doesn't matter if you're walking, jogging, or running as long as your direction is forward. Be patient you'll get there!
Attend one of the FREE exercise programs offered by the City of Los Fresnos at Los Fresnos Memorial Park Monday – Friday at 8:30 am, Tuesday – Friday at 7:00am, or 7 pm Tuesday – Friday.
For more information contact Christine De La Rosa, Los Fresnos Community Health Worker at 956-407-3348 or email at [email protected] or Los Fresnos City Hall at 956-233-5768.