ACE Program Benefiting Students and Parents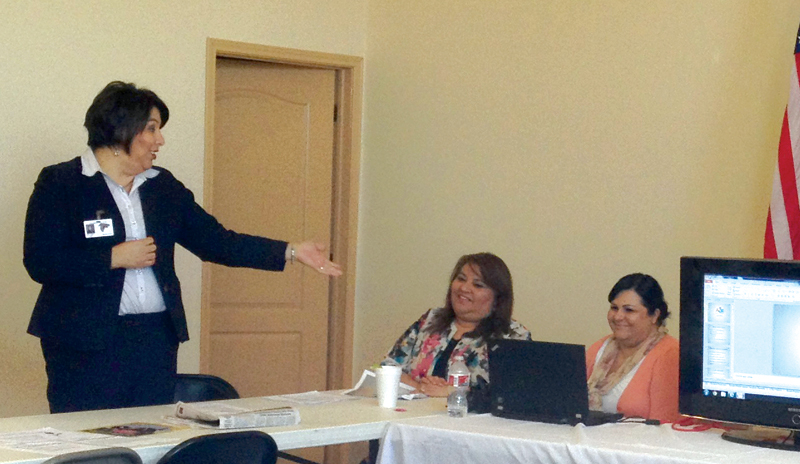 The Los Fresnos Area Chamber of Commerce members were informed about three Los Fresnos schools that are currently using the Afterschool Centers on Education ACE program at their facilities which benefits both the children and their parents.
ACE representatives Sandra Rodriguez and Claudia Medina Garcia spoke at the recent general meeting of the chamber held February 26 at the Los Fresnos Inn and Suites with lunch catered by Julia's.
According to Garcia, the Texas 21st Century Afterschool Centers on Education is being implemented at Los Fresnos Elementary School, Laureles Elementary and Las Yescas Elementary. The government funded program is providing students an exceptional out of school time experience.
There is great excitement around ACE as it fosters student achievement through afterschool extended learning programming that compliments the school day instruction. ACE provides innovative, interactive, research-based programs in a safe and structured environment …a place where students can Arrive, Strive and Thrive. The local program offers literacy workshops, student art exhibitions, plays and more.
Los Fresnos Elementary ACE Afterschool Program students participated in multiple activities such as "The Year Book" class. They created a digital yearbook and learned about compositions, layout and formatting. They also learned to use a digital camera.
At Laureles Elementary, the students were introduced to the joys of cooking with the class, "Iron Chef". Students enjoyed making and eating healthy, nutritious food. The program also emphasized on their math, reading and communication skills as they learned to measure, mix and follow recipes.
Las Yescas Elementary students in the ACE program have been utilizing their talents to help beautify their school, and they also tended to their plant and vegetable gardens. They are learning to distinguish which plants are native to the Valley and learning about community pride and how to take care of their environment.
In other business, chamber members welcomed new member Pronto Insurance and were reminded of some important dates coming up soon.
St. Cecilia's Altar Society BBQ chicken plates March 3rd, 11 a.m.-2 p.m.
Miss Los Fresnos Application deadline extended to March 8th
Kelly Miller Circus, March 11 & 12, 6 p.m. & 8:30 p.m. both days
Leo Aguilar Golf Tournament March 9