Ready to Rumble
Los Fresnos Baseball Ready for the Postseason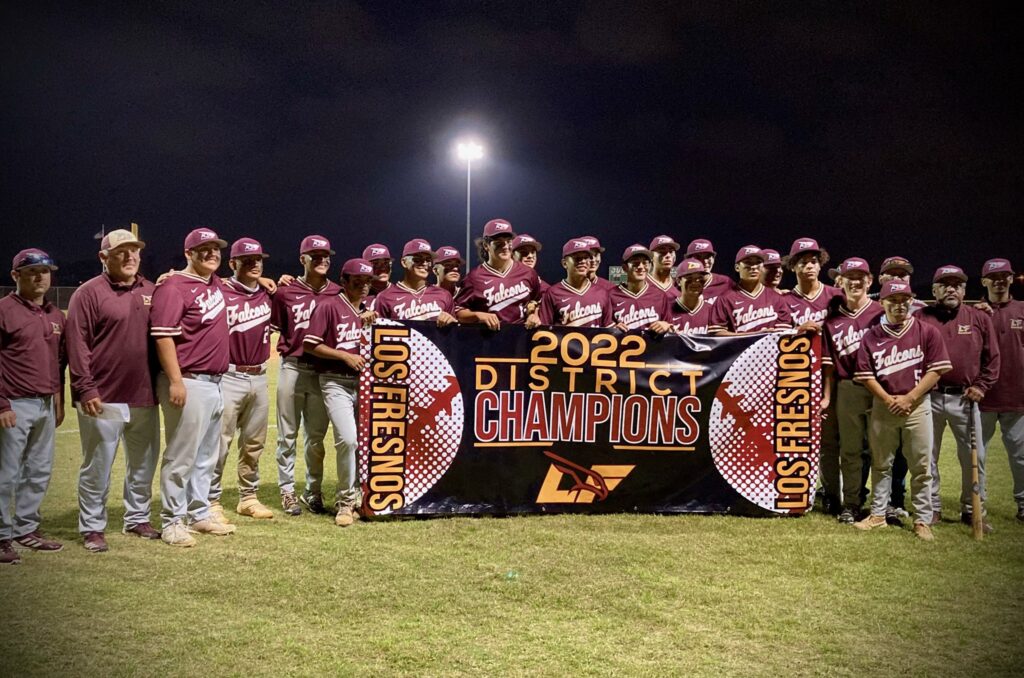 By Ruben Rodriguez
Los Fresnos News
The Los Fresnos Falcons Baseball team are now set to go in the Bi-District Round of the 2022 Texas High School Baseball Playoffs. The 32-6A Undefeated District Champions will take on the Mission Eagles, who clinched the 4th seed after a thrilling win over PSJA North in a Play in matchup.

Los Fresnos, who finished the District Season 14-0, were able to capture the district title that evaded them in 2021. With key returning members from the 2021 squad, the Falcons have their eyes set on Round Rock after the historic playoff run in 2021. Last season, Los Fresnos went through PSJA in the Bi-District, San Antonio Brennan in the Area Round, Edinburg Vela in the Regional Quarterfinal, Round Rock in the Regional Semifinal, and Smithson Valley in the Regional Final.

Los Fresnos is led by the Senior Duo of Ace Pitcher Mathew Padilla and Outfielder Hector Muniz. Other Key members for the Falcons include Luis Lucio, Roel Gonzalez, Sebastian Barrera, Diego Cantu and Juan Garcia. The Falcons are led by 20+ year Skipper Rene Morales.

For the rest of 32-6A. Harlingen will take on PSJA, Weslaco will take on La Joya, while San Benito will take on Edinburg Vela.