Los Fresnos NJROTC Does It Again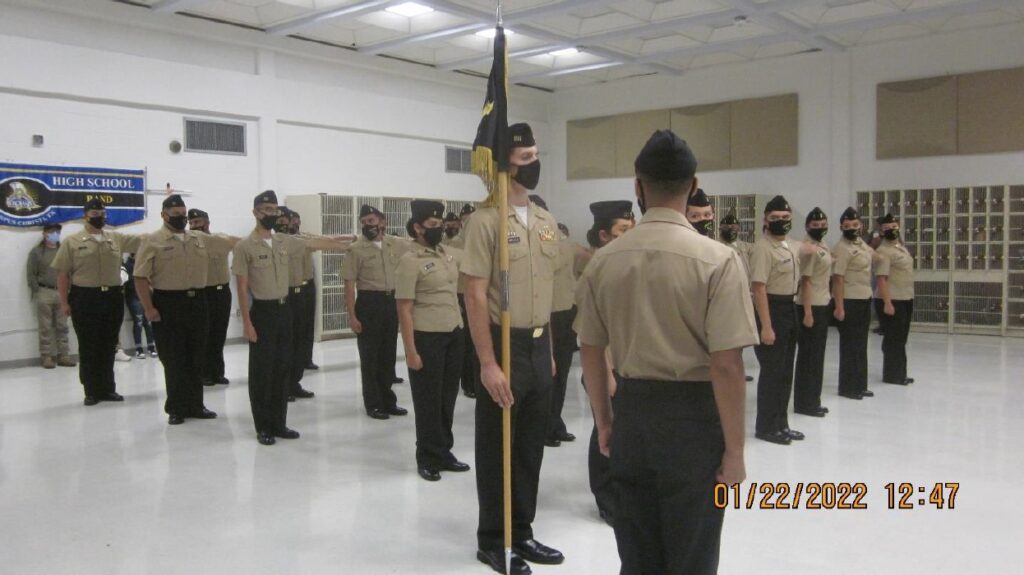 Los Fresnos High School is honored to announce that it's Navy JROTC (NJROTC) unit and its 100-plus cadets have earned the Distinguished Unit Award with Honors for the 19th consecutive year. The Corps of Cadets also qualified for the 19th consecutive year for the State Finals.

This prestigious award is based on superior performance and outstanding achievement in academics, physical fitness, marksmanship competitions, cadet involvemen,t and community service. NJROTC cadets completed almost 3,500 hours of school and community service during the 2021-2022 school year.

"Los Fresnos' NJROTC worked as a unit and surmounted pandemic obstacles to achieve the prominent and highly respected Distinguished Unit Award with Honors for the school year 2021-2022," said CDR Mike Hale, NJROTC Area Manager, Area Ten. "The fortitude and tenacity of these cadets are remarkable, and I congratulate them all for a job well done."

"The Distinguished Unit Award with Honors affords Los Fresnos NJROTC unit to nominate up to three eligible cadets as candidates to the U.S. Naval Academy, U.S. Military Academy, and U.S. Air Force Academy. In the 19 years of existence in the High School, Los Fresnos has appointed 15 students to the Military Academies. This tremendous accomplishment reinforces Los Fresnos' mission to educate, empower, and inspire every child for lifelong success. This achievement is shared with the cadets' families, the district, and Los Fresnos administration.

Chief Marquez and LCDR Nieto head up this outstanding program and are available to answer any questions.