A Hard Fought Matchup
Updated: November 18, 2022
Los Fresnos Faces Off against O'Connor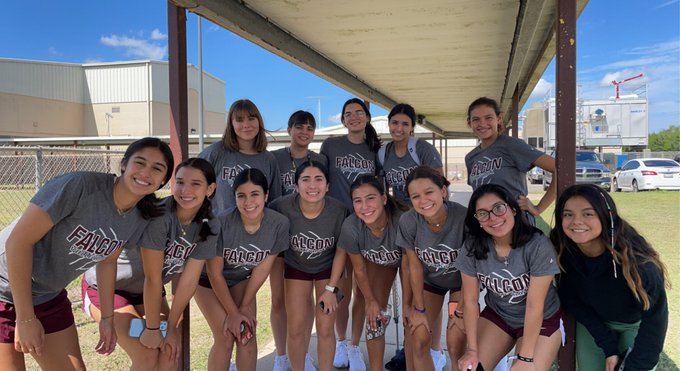 By Ruben Rodriguez
Los Fresnos News
The Los Fresnos Lady Falcons took on the San Antonio O'Connor Lady Panthers in the Area Round of the 2022 Class 6A State Playoffs. After their win in five sets over the Edinburg Lady Bobcats, Los Fresnos looked to carry that momentum against O'Connor, who are the 29-6A District Champions after a 16-0 District Schedule.

Game one began in a back-and-forth battle as both Los Fresnos and O'Connor went at it, each trying to pick up a win. O'Connor, who continued to play an aggressive offense, took control and broke the game wide open, capturing set one 25-18.

Set two again was controlled by O'Connor as the aggressive offense, combined with key blocks at the net, as well as great saves, changed the shape of the game. Despite Los Fresnos' best efforts, the Lady Falcons fell short as O'Connor captured set two 25-13.

With the season on the line, the Lady Falcons went on the attack early on. Both the Lady Falcons and Lady Panthers looked to get an edge over each other. Thanks to crucial kills, O'Connor would slip away and capture set three 25-20, sweeping Los Fresnos.

Los Fresnos wraps up a great 2022 Season with a record of 35-8 and a district record of 8-2. Truly a great season for Los Fresnos that saw Coach Lucio earn her 200th career win, saw the emergence of key players such as Jessie Brisky, Jenna Rios, Shiloh Jones and Addyson Vega. A season that saw great senior leaders in Olivia Parra, Cory Reyes and Dakota Martinez. Los Fresnos looks to continue their volleyball success starting in the summer of 2023.