UT Health RGV Provides Epilepsy Care For An Underserved Region
Updated: December 2, 2022
By Saira Cabrera
RIO GRANDE VALLEY, TEXAS – NOV. 17, 2022 – There are 3 million people with epilepsy in the United States, according to the Centers for Disease Control and Prevention (CDC).

In the Rio Grande Valley, more than 15,000 people have this neurological condition. Of those, 7,000 are not controlled by medications.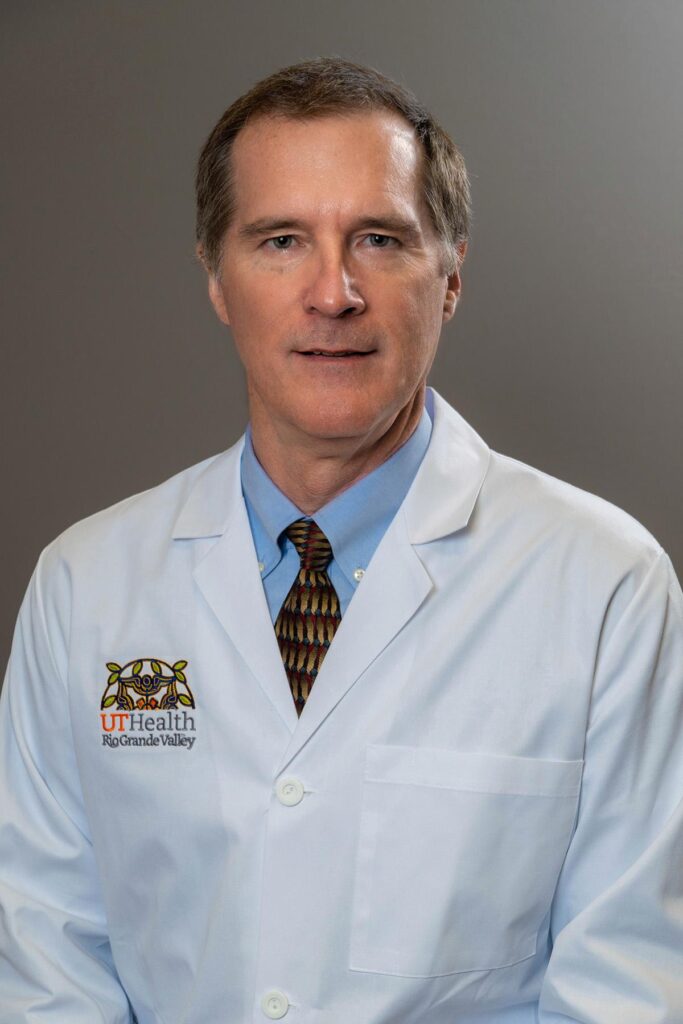 Since 1969, the Epilepsy Foundation has recognized November as National Epilepsy Awareness Month, where outreach efforts have been conducted to inform that living and thriving with epilepsy is possible.
Dr. Frank Gilliam, a board-certified neurologist with UT Health RGV's Institute for Neuroscience (ION) with a subspecialty in epilepsy, electroencephalography (EEG) and neuroimaging, he also is a professor in Neurology for the UTRGV School of Medicine. He has studied the brain for many years, and more specifically, his research is geared toward epilepsy, its causes, and finding possible treatments for this incurable disease.

His research and field experience has led him to be part of the development of "Neuropace," a Federal Drug Administration-approved neurostimulator for continuous brain monitoring, which helps make living with epilepsy possible by inserting a "wand" or chip into the brain. The chip is programmed to recognize a person's unique seizure patterns and automatically respond to prevent seizures before they start while providing HIPAA (Health Insurance Portability and Accountability Act) confidential records and reports for a neurologist to examine.
UNDERSTANDING EPILEPSY
Epilepsy simply means two or more unprovoked seizures, Gilliam said.
"A seizure is an experience or behavior change that occurs when a group of neurons or nerve cells in the brain fires erratically or abnormally," he said.

The typical seizure lasts 30 seconds to one minute, and any experience the brain can generate can be part of a seizure.

"My patients will often tell me at the beginning that they have an unusual feeling on their abdomen, or they have intense déjà vu, or one of their hands or legs begins tingling," Gilliam said. "So, any unusual experience lasting seconds could be a seizure. When the seizures, as we call them, 'propagate' or 'spread' within the brain, that enough of the brain is affected that people lose awareness, then it becomes a larger problem."

Those who have epilepsy also face a variety of issues that arise from the condition and which can cause a greater disability.

"In Texas, there's a three-month driving restriction following a seizure," he said. "Then a level of disability begins because people face problems getting to work or school. And, of course, there's the fear of when the next seizure might happen. So, people will understandably become more socially isolated and experience depression."
TREATING EPILEPSY
Though each patient and health scenario are different, the steps to treating epilepsy often include:
Medication.

Understanding overall health strategies.

Improving quality of life, such as being able to have a driver, having no adverse medication effects or no comorbidities such as depression.

Surgery, including Resective Surgery, Vagus Nerve Stimulation (VNS), Responsive Neurostimulation (RNS), and Anterior Thalamic Stimulation.

Gilliam said that the focus in UTHealth RGV and ION clinics is to ensure that epilepsy patients do not have seizures or side effects and can have a normal life.
ION TRANSFORMING BRAIN HEALTH
And while this neurological condition is incurable in the sense that epilepsy will still be present, the goal for the medical professionals at UTRGV's ION is to fill the neurology gap and provide substantial advancement in treatments and research.

In the South Texas region, for example, Valley residents with epilepsy for many years had to wait up to five months to see a neurologist because the Valley has been historically underserved in that specialty.

"Filling that gap is one reason I'm here," Gilliam said. "To provide more and better care for people in this region with more options for those living with epilepsy. I work with primary care physicians and walk them through the process, so the patient doesn't have to wait five months."

Part of filling that gap is providing advanced equipment and a top-of-the-line MRI machine, including the UTHealth RGV Diagnostic Imaging unit, which offers the full capability for neuroimaging and EEG.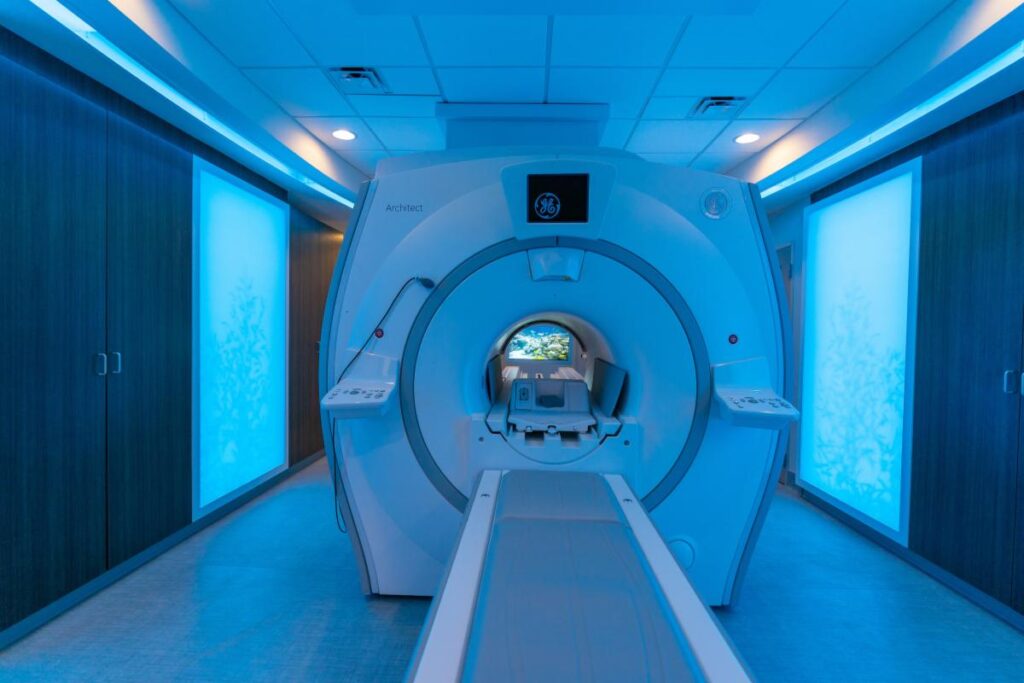 ION acts as a hub for multidisciplinary and interdisciplinary clinical care, research, education and community partnership with a central goal: to transform brain health in the Valley and beyond.

Dr. Michael R. Dobbs, MHCM, is chair of the Department of Neurology and chief medical officer for UT Health Rio Grande Valley, the clinical arm of the UTRGV School of Medicine. He said ION's equipment, specialists and educational programs will fill a healthcare gap in the RGV that will have a lasting impact.
"We are committed to providing the best academic neurology healthcare, training and research to help the people of the Rio Grande Valley lead lives free from the burdens of neurological disorders such as epilepsy, multiple sclerosis and Parkinson's disease," he said.

Gilliam said that, in conjunction with other novel treatments of depression – especially comorbid, addiction and depression, professionals at the ION are designing studies to define optimal treatment for epilepsy.

"We are finding resources and defining treatments to make life with this condition possible," he said.
To find resources at the ION for treating epilepsy and consultations, visit UTHealthRGV.org.