Two Decades Of Excellence
Updated: January 12, 2023
LFHS Naval JROTC Qualifies for State for 20th Consecutive Year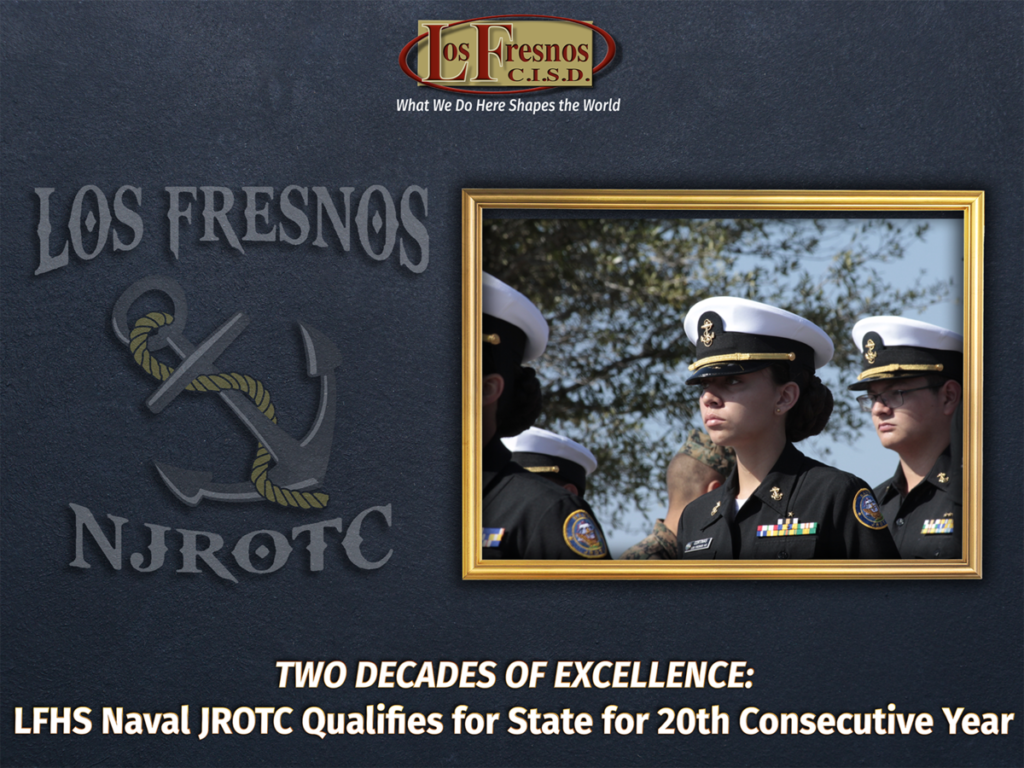 Los Fresnos CISD
The Los Fresnos High School Navy JROTC Unit. The Corps of Cadets has qualified for the Texas state finals and has been recognized as a "Distinguished Unit" for the twentieth consecutive year. The Unit is is led by cades Emily Godoy, Genesis Lopez, Tristan Gonzalez, and Jonathan Antonio. The NJROTC Corps of Cadets is active in the district, taking part in the presentation of colors at various events including Veteran's Day on campuses and football games.

"We strive to be leaders in community service, cadet involvement, very competitive drills, and physical fitness teams. Los Fresnos NJROTC has an amazing record in getting scholarships for the cadets to some of the finest Universities in the country," said Chief Carlos Marquez, USN (Ret) and the Naval Science Instructor at Los Fresnos High School

Cadets from the program have attended, or are currently attending, the U.S. Naval Academy, U.S. Military Academy, U.S. Air Force Academy.