Playoff Bound, Los Fresnos Girls Soccer Finishes Regular Season, Postseason is Next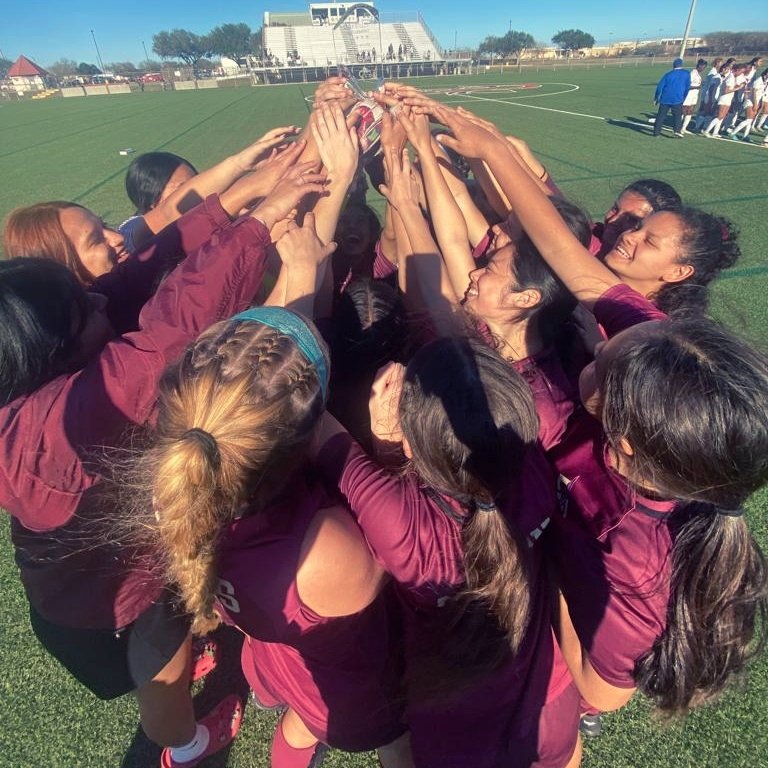 By Ruben Rodriguez
Los Fresnos News
The Lady Falcons Soccer team has just wrapped up 32-6A play and will now turn their attention to the 2023 State Soccer Playoffs.

To begin the 2023 Season, the Lady Falcons finished Non-District with a 6-5-3 record. After facing a variety of talent from different teams across South Texas, the Lady Falcons were set to begin District.

Los Fresnos took on the Brownsville Rivera Lady Raiders to open up district. Looking to send a message in 32-6A, Los Fresnos mounted a strong offensive performance, scoring nine goals to open up the 32-6A Calendar. Los Fresnos would go on and defeat the Lady Raiders 9-1.

Looking to continue their roll in 32-6A, Los Fresnos then traveled to Weslaco to take on the Lady Panthers. Continuing the same "aggressive offense" approach, Los Fresnos would go on to defeat Weslaco 4-1.

The Lady Falcons then picked up a couple of shutdown wins, a 6-0 win over Hanna and a 7-0 win over San Benito. The Lady Falcons then suffered their first loss to lone unbeaten Harlingen 2-0. To bounce back, Los Fresnos picked up a win over Brownsville Rivera to begin the second half of 32-6A action.

In Round two, Los Fresnos then picked up a 6-1 win over the Welsaco Lady Panthers. To begin March Action, Los Fresnos defeated Brownsville Hanna 3-1, then picked up a big 10-0 victory over San Benito. Finally to wrap up 32-6A action, Los Fresnos fell to eventual 32-6A Champ Harlingen 4-1 in the regular season finale.

With the regular season over, the Lady Falcons finished off as the two seed of 32-6A and will get ready to go for the Region 4 6A Bi-District Round, where they will face off against the 31-6A three seed, which is yet to be determined.