Lady Falcons clash with Edinburg North in Thriller
Updated: September 22, 2023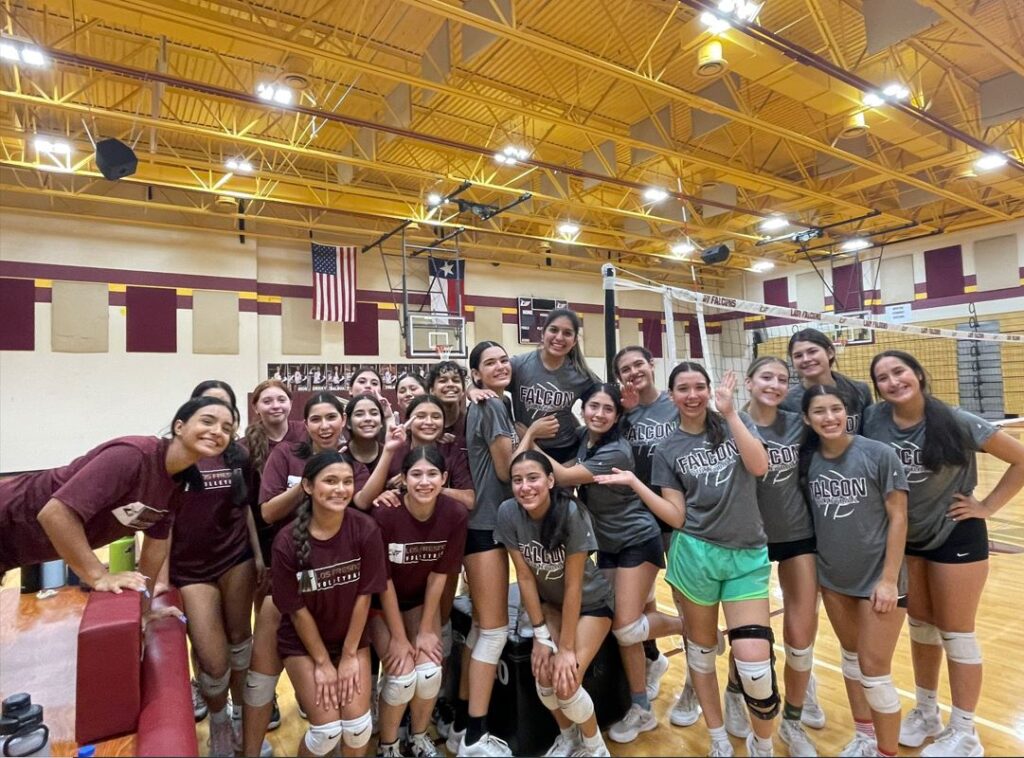 By Ruben Rodriguez
Los Fresnos News
With District Play officially underway, the Los Fresnos Lady Falcons Volleyball team have had a lengthy non-District to prepare for the 32-6A road ahead. And what better way to gear up for 32-6A than with a win over Edinburg North.
In the non-district finale, Edinburg North came into town as they prepared for District play as well. With Edinburg North and Los Fresnos having had quite the matchups over the years, a lot was expected in this game.

Set one saw both teams go on the attack early on as both the Lady Falcons and Lady Cougars were evenly matched on offense, which led to a high scoring first set, with Los Fresnos winning 25-22.

Efficient offense was the tempo all match as set two saw another high-scoring battle that led to Edinburg North winning 26-24. Set three saw Los Fresnos rally and break away from the Lady Cougars 25-16 to go up two sets to one.
In the final set, the offense once again was aggressive as Edinburg North was able to matchup closely with Los Fresnos. Thanks to momentum in their favor, The Lady Falcons were able to shut the door on Edinburg North and captured set three 25-22, winning in four sets.

The Lady Falcons finish the non District campaign with a record of 21-7