Los Fresnos Community Pantry Continues to Thrive
Updated: November 3, 2023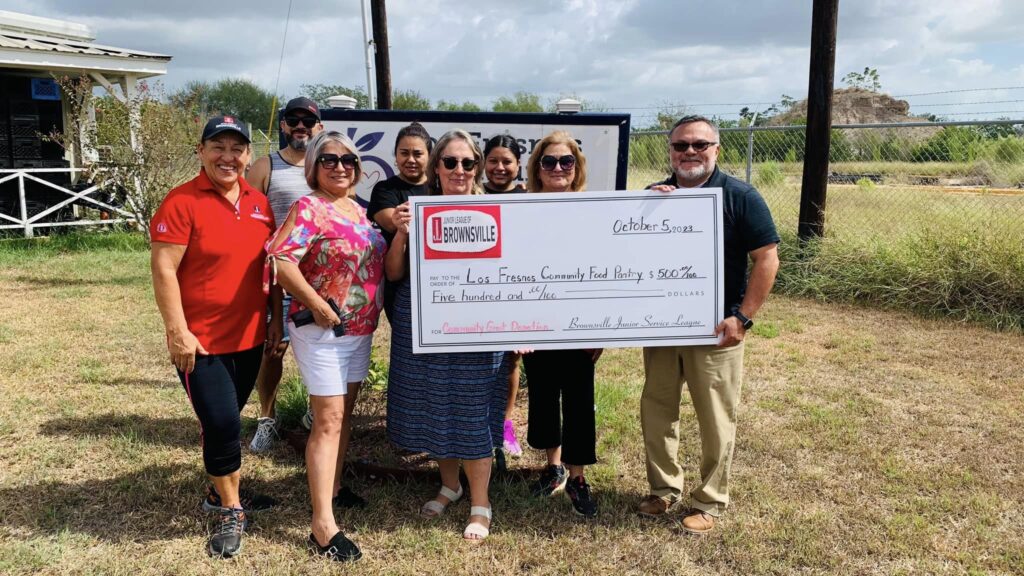 By Mike Villarreal
The Los Fresnos Community Pantry, which is a non-profit organization that supports low-income families with food, recently received a generous donation from the Junior League of Brownsville. The check was in the amount of $500.00 for the purchase of a new stove. The Community Pantry has volunteers that spend countless hours at the center and at the end of the day they regularly offer a plate of food to their volunteers. The Los Fresnos Community Food Pantry has been operating since October of 1998 and throughout the years has helped many families in need. Back in June the community pantry also received a vehicle donation from the City of Los Fresnos which they were very grateful to have. With that donation, they are now able to transport food and other donations to families. During October's distribution, some of the volunteers dressed up and made it fun as always and had a successful and fun October distribution. If you want more information on the pantry, they are located at 810 W. Ocean Blvd, Ste. G and accept food and monetary donations. Their phone number is (956) 203-4959.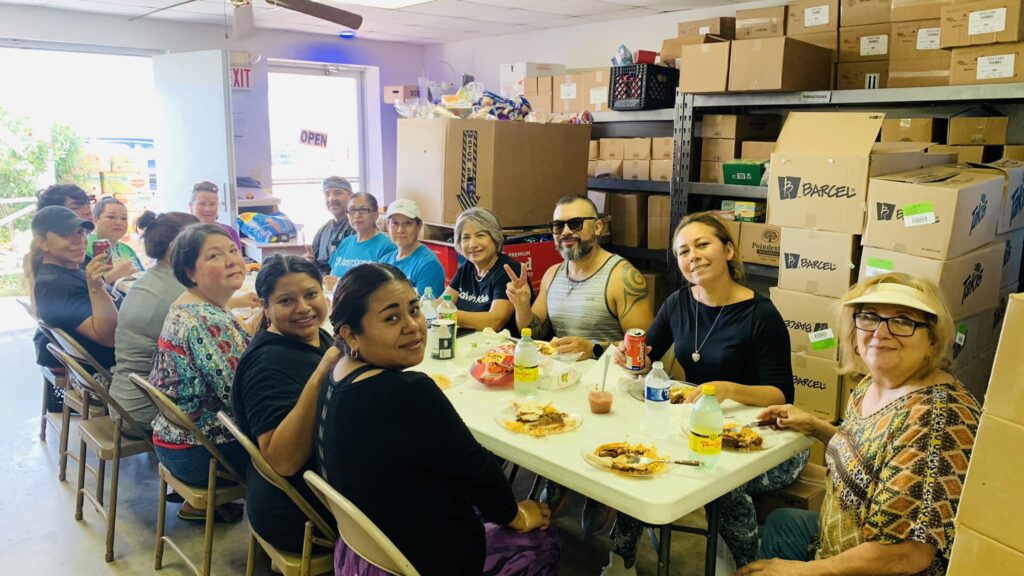 Los Fresnos Community Pantry, que es una organización sin fines de lucro que apoya con alimentos a familias de bajos ingresos, recibió recientemente una generosa donación de la Junior League de Brownsville. El cheque era por la cantidad de $500.00 para la compra de una estufa nueva. El Community Pantry cuenta con voluntarios que pasan innumerables horas en el centro y al final del día ofrecen regularmente un plato de comida a sus voluntarios. La Despensa de Alimentos Comunitaria de Los Fresnos ha estado funcionando desde octubre de 1998 y a lo largo de los años ha ayudado a muchas familias necesitadas. En junio, la despensa comunitaria también recibió una donación de vehículos de la Ciudad de Los Fresnos, la cual estaban muy agradecidos de tener. Con esa donación, ahora pueden transportar alimentos y otras donaciones a las familias. Durante la distribución de octubre, algunos de los voluntarios se disfrazaron y lo hicieron divertido como siempre y tuvieron una distribución de octubre exitosa y divertida. Si desea obtener más información sobre la despensa, están ubicadas en 810 W. Ocean Blvd, Ste. G y aceptar donaciones de alimentos y dinero. Su número de teléfono es (956) 203-4959.
Photos and information from Los Fresnos Community Food Pantry Facebook Page.